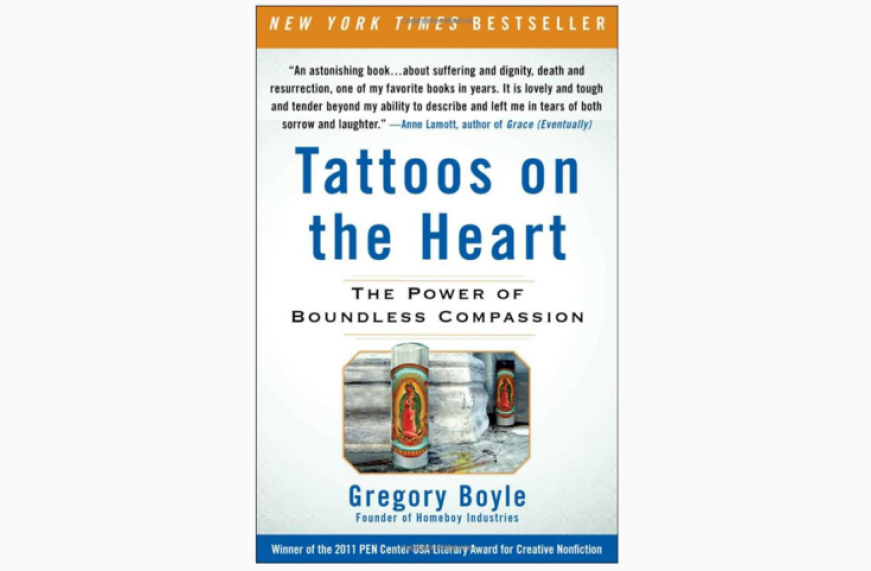 "Tattoos on the Heart: The Power of Boundless Compassion," by Gregory Boyle was recommended by Rich Harter, now Director of Evangelization for the Archdiocese of Milwaukee, as a St. Dominic Book Club selection years ago. It remains one of my favorite books.
Gregory Boyle has run Homeboy Industries, a gang-intervention program located in the Boyle Heights neighborhood of Los Angeles, the gang capital of the world, since 1988. In "Tattoos on the Heart", he describes his experience working in the ghetto through a series of moving parables inspired by faith.
Shared with humor and generosity of heart, he offers a window into how the joy in loving others and in being loved unconditionally is possible. We learn different lessons from each character: how to feel worthy of God's love, the importance of being present to others and in being known, and that patience with others, has it rewards.
It's a book about redemption, compassion, and the power of unconditional love. Highly recommended for those who are looking to go deeper into the Works of Mercy.