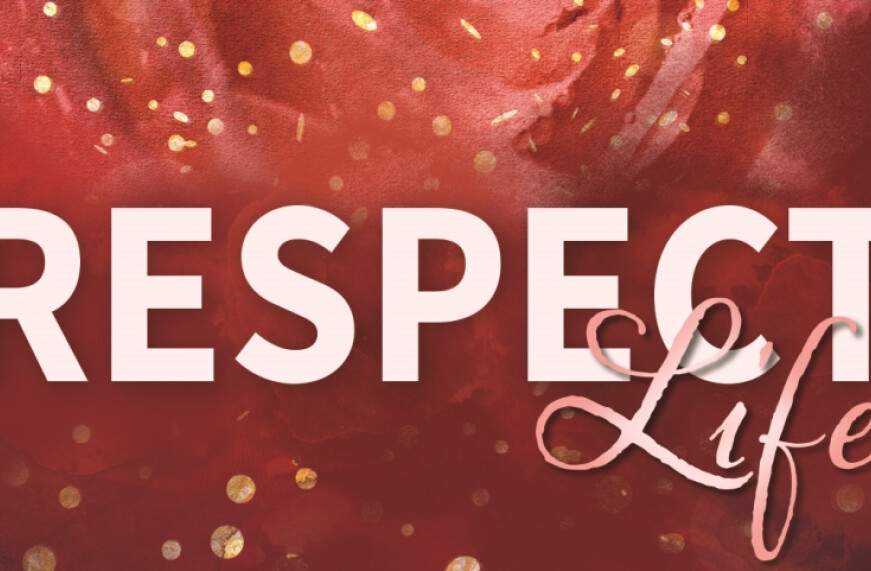 Each year, the Church in the United States designates October as "Respect Life" month.
As Catholics, we believe that all life is sacred and that life begins at the moment of conception…that all human beings have an inherent value and dignity. Sadly, there continues to be constant violations to the Christian principles of human dignity; from simple road rage and injustice to the poor and elderly, to euthanasia, and the death penalty.
Through Jesus, God blessed and sanctified all life, becoming one like us; humbling himself by sharing in our humanity. Every human being has an inherent dignity and sacredness that must be respected and never exploited, violated, or disposed of. Our dignity, our value, is not a matter of the gifts we have, the contributions we make to society, our physical beauty, or intellectual abilities, rather, our dignity comes from the God who created us, loves us, and became one like us.
It is in that relationship, that gift, that as people of Faith, we strive to see God in one another….especially those we are most likely to overlook or dismiss.
Caring for another person with dignity and respect as a child of God and our brother in Christ…Isn't that what our St. Dominic mission statement is all about? "To Seek, Know and Become Christ, each for the sake of all".