Connected in Christ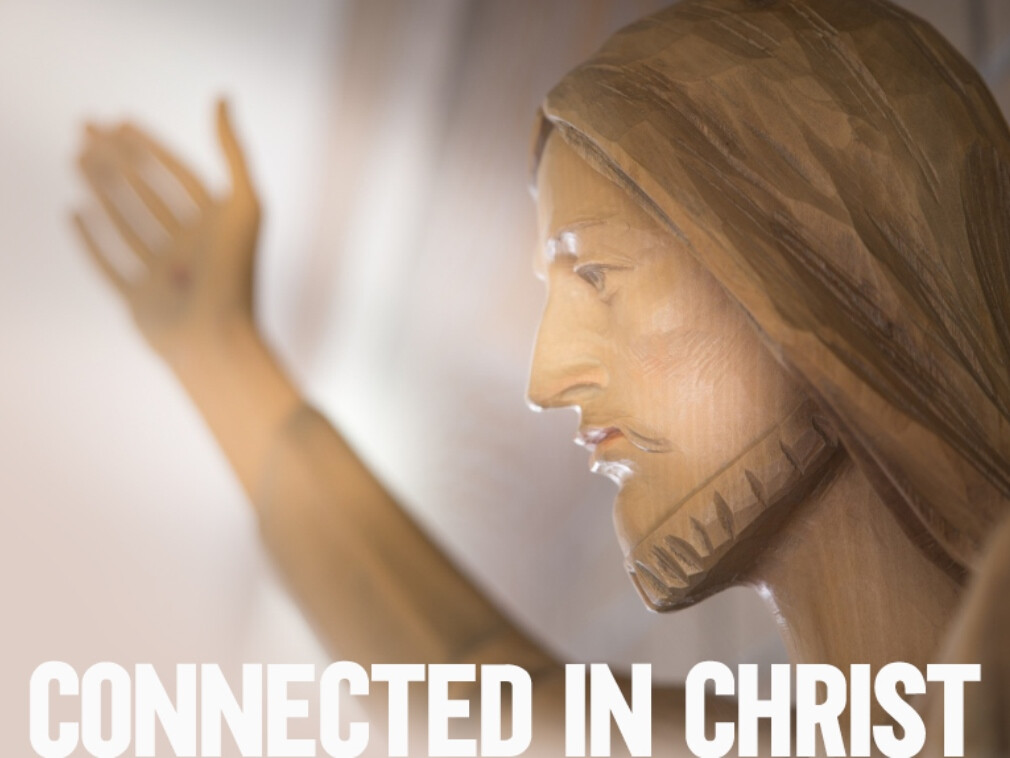 Blessed day to everyone.
I would like to help us all start to prepare for Easter. I have a few suggestions for your families at home while we prepare the liturgies. If you have children, one suggestion is to fashion your own Stations of the Cross. Make crosses of wooden sticks, Legos, or pictures colored by the children for each station. Download the prayers for each station from the web. There is even a Stations for praying during this virus crisis. Space the stations throughout the house or outside around the house. Good Friday is a great day to pray the Stations of the Cross.
Another suggestion is to find a crucifix and create a small altar in your home. Have it ready for Holy Thursday and then read the Last Supper narrative on Thursday in front of the altar. On Good Friday, read any of the passion narratives in front of the crucifix. This year we are reading specifically from Matthew's gospel. Follow with prayer intentions for different peoples around the world. Have the children make up the specific prayers and who they would like to pray for. Allow some silence between each intention to keep it sacred. Finally, venerate the Cross in some way and then end in silence. If you lit a candle, make the last action to blow it out.
If you feel motivated, make a little "tomb" out of a box or some other material and place the crucifix inside after your Good Friday service. Roll the stone over it and then maintain a day of silence and kindness to each other. Keep the tomb in view, in anticipation of Easter morning when you can reveal the empty tomb. Let us know if you have come up with any novel ideas for these Holy Days, we would be glad to share them.
As a final preparation, I wish to offer meditations on the Seven Last Words of Jesus. I was not aware of this devotion until a few years ago and I find it particularly relevant this Easter. There are several authors who have had such meditations and my thoughts may be a compilation of these learned authors. As I calculate the days, I can't bring you any emails on Saturday or Sunday, which means I will start the meditations today and finish on Wednesday of Holy Week. I ask you to think of this simple devotion in the hopes of breaking through our fear, and in small steps, seven to be exact, bring all our worries and concerns to the Cross, knowing that in the deepest darkness the smallest light brings great illumination.
Father, forgive them for they know not what they do.
As I meditated on these seven words, it came at a time when we have had a restriction of the sacraments. I thought, in appreciating the gift of the sacraments, to associate each of Jesus' seven last words with each of our seven sacraments. Today, it is about the sacrament of reconciliation. The last two years, I have been asked to instruct the "priests to be" at Sacred Heart Seminary in the practical aspects of reconciliation. In the first couple of talks, I emphasize the power of the sacrament, and I elevate it with their power to celebrate the Eucharist. As we navigate our world, we can remember the words of St Paul, who says he (and all of us) are accursed because we know what is right, but we do what we do not want to do. Truly, we do not know what we are doing. And we would be lost, if not for Jesus Christ.
As St. Augustine said, and we repeat during Holy Week, "O Happy fault." He was referring to Adam and Eve, whom through their fault, their mistake, God has given us a way to meet Him in heaven. One of the recurrent messages in our gospels, besides "Be not afraid," is "God forgives." God not only forgives the sins we commit, the things we do, even though we know what is right, God forgives all our weaknesses and faults. God forgives and accepts our doubts and shaken faith. In short, there is nothing or nobody who is ever lost to God and no limit to God's mercy.
If you cannot believe this, at least understand that when you were created, you received as the essence of your life…a God-part.Your soul is the everlasting battery which charges and embodies your very existence. You are given an even greater power, when though reconciliation, you re-connect with the source of that power. Grace in the sacraments becomes a re-charge to your life, your soul source. Look at reconciliation as your re-charger. When you get a low battery warning, because of the temptations that have creeped into your life, causing you to turn from God, it's time to grace-up as I say, and return your soul to fully charged. Yet God's forgiveness extends even deeper, it is a light to those in seemingly bottomless darkness.
We will seldom deal with the concept of radical forgiveness. We will probably never have to face the challenge of forgiving someone who has killed a loved one, or horribly violated one of our family members. But, those "things" are out there. Today, contemplate the worst thing that has ever happened in your life. Have you forgiven the person? Jesus did…as he hung on the Cross. Can you?
~ Fr. Dennis