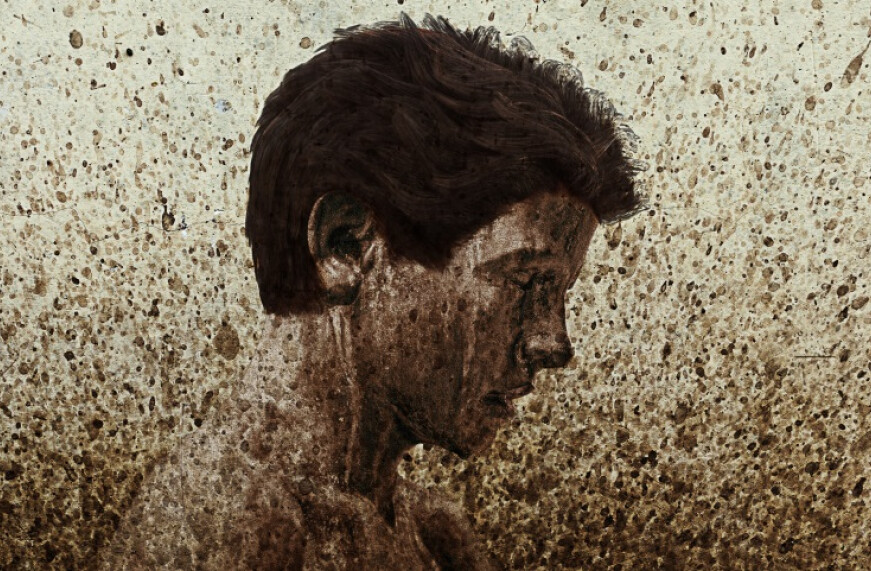 Sometimes, we ask God for a miracle, and we end up with a face full of mud.
Many of us suffer greatly in this life. And in the midst of this suffering, we pray for assistance, for Divine intervention. We pray to Jesus our Healer to work a miracle of healing for us or for another.
Why not me? Why not this? Why not now?
Often, so often, our prayers are met with a no. Or worse, silence. When we are suffering deeply, knowing Jesus is indeed the One who Heals, yet remaining unhealed ourselves can be immensely painful. It can feel like rejection, like forsakenness. It can lead us to that feeling of abandonment that Christ experienced on the cross: "My God, why have you forsaken me?!" I know the pain of that cry.
Today's Gospel passage has taught me a lot about that cry. Because sometimes, as we see in the Gospel, sometimes the way God works His miracles looks a whole lot like a face full of mud.
Unlike most of Jesus' other miracles of healing, this miracle is not neat and tidy, it is dirty…literally. Jesus spits on the ground to create mud and rubs it all over the blind man's eyes.
Additionally, this miracle does not take place immediately at Christ's touch or word—it is delayed. Only after the man leaves Jesus and follows His instructions to wash the mud off does the miracle occur. There is a time of waiting. There is a time of uncertainty.
This is my word of encouragement for those of us who cry out for healing and are left without it: Maybe the answer isn't a "no," but a "not yet." Maybe it isn't the neat, tidy, miracle that allows us to "drop our crutches" at the door, which in truth is what most of us desire. Maybe it is a slow unfolding that we barely see or a set of circumstances that just don't seem like they'll lead to our healing—such as a face full of mud. Maybe Christ isn't even focused on our physical, practical healing, because what He desires more is our spiritual healing and He's going after that first. As a result, maybe we won't get the healing we desire until we reach eternity. And that is hard to understand when met by the God-Who-Heals-and-yet-Won't.
Our path is still the path of the blind man. Choosing to trust Jesus, even with a face full of mud. Following His lead, even when that means walking away without our miracle. And being ready to see His healing work unfold in our lives. We never really know how the Lord is working to answer our cries. But we do know He is. Maybe He just needs time to gather more spit.