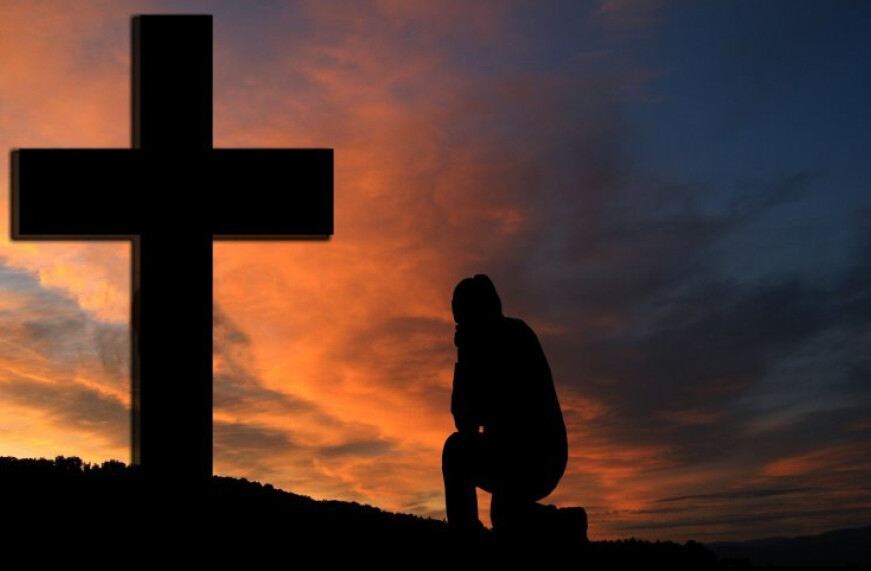 Fr. Timothy Schumaker shares reflections on some of the signs, symbols and gestures of our Catholic faith that we do so easily, to remind us why we do things so that we can bring more intentionality into them when we do them.
Why, when we enter and exit our pew, do we genuflect? The first thing we need to keep in mind is who we are genuflecting to, now obviously that is God, but we genuflect in a particular way to Jesus in the Eucharist.
You may notice that when Father Dennis and I come to the foot of the sanctuary we bow, that is because our tabernacle is not directly behind the altar, if it was, we would genuflect.
Now at its core, genuflecting is a gesture of obedience and humility as well as a sign of respect. In the Middle Ages when coming in the presence of a king one would genuflect with their left knee. Catholics genuflect to God with their right knee to show that God is not only a earthly king, but a heavenly one.
But there is something to this act which I did not even consider until I was doing research for this reflection. And that is that the very posture of genuflecting places us in a unbalanced and a vulnerable state. When genuflecting, we are easily pushed down, we are physically in a compromised position, we are at the mercy of the one we are genuflecting to.
The symbolism of this is clear, every time we genuflect we are placing our life at the mercy of God. We are speaking with our bodies and saying, Lord, I place myself, my life, at your mercy, to obey you in humility and respect, I place all of the sufferings, anxieties, all of the joys, of my life before you. They are all yours, do with them what you will. The beautiful part is that we are doing this to a God who has placed himself at our mercy, containing himself in a piece of bread, we are just doing to God what he has already done for us.