Homily for Waukesha Tragedy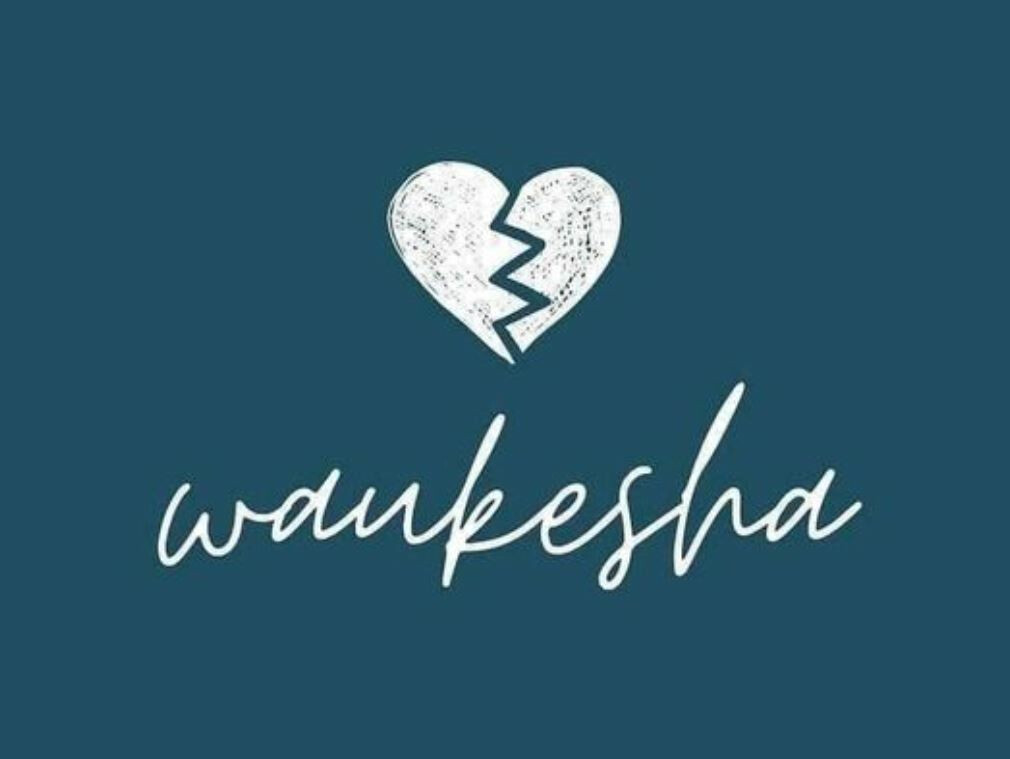 Homily for Waukesha Parade Tragedy
Someone once said, "Suffering is the necessary feeling of evil. If we don't feel evil we stand antiseptically apart from it-numb. Suffering is the necessary pain so that we KNOW evil, so that we can name evil, and confront it."
And let me add …not be afraid of it.
Tonight we come here as a family suffering. Some from witnessing evil first-hand, and for some hearing and being with another who saw evil.
It is here in this place where we understand that when one member of the body of Christ suffers…we all suffer.
It is also at this time, when we began the month celebrating the communion of saints, a recognition of the participation of those in heaven with us here on earth. The saints of heaven are here with us tonight.
The next day, we celebrated All Souls Day, when we remember and commemorate those who we loved who have gone before us, and even those souls who had no one to care for them. Everyone who awaits us, we have watching, they are here and praying with us tonight.
A week after All Souls Day, we had a Mass for all those little ones lost through miscarriage, abortion, or any other loss… those little ones who are carried by the saints in heaven. They - the image of innocence - are here with us tonight as well.
In November, we recognize everyone, living and dead…no one was left out, and so together with all the saints and all the souls, and all the little ones…we pray in union with our brothers and sisters who have suffered, who have seen evil…to let them know they are not alone. That along with us…all the souls and saints and little ones in heaven and on earth are here tonight.
And we cannot ignore the most precious gift we have, Jesus Christ himself, present in the Blessed Sacrament. A gift of Christ who said – "And lo, I am with you always, even unto the end of the world."
We pray to a God who knows what it is like to lose a Son. We pray to a God who came here to tell us of his love. A mysterious God, one who does not give reasons- as his ways are so far above our ways - who says, have faith - despite the apparent victory of evil…have faith.
A God who, 'yes', permits evil, but who promises through his Son, that evil does not win.
This terrible event is not something that we will get over in the next few days. Our Thanksgiving celebrations will probably be more somber. Some of us will leave an empty seat at the table in memorial of this tragedy.
For those who witnessed the evil, they, and their families, will pray in gratitude that they were not hurt, but also pray in compassion for those who were.
Our message, our prayers this evening, are not ones of hopelessness but of strength…strength in the power of this gathering and the care we have… Strength in the devotion of family to fight evil… Strength in the promise of Jesus to conquer evil. Strength from the power of love to vanquish evil.
Jesus offers us that strength in what appears to be weakness, the Beatitudes. A guide to happiness as a weapon against evil. Beatitude means happiness. The beatitudes can also be called…a way to happiness.
And they are not prescriptions for happiness in the next world, but daring descriptions for happiness in this world, a world which seems ruled by evil.
Jesus' words tell us that we who mourn, we who are meek, we who are merciful, we who are clean of heart, we who are peacemakers... we who seem to be the helpless victims of evil are actually conquerors of evil…for the kingdom of God is ours.
And I have a special message for those who witnessed this terrible tragedy. Do not let the memory of this destroy you. Do not let fear alter your life.
Many of us here tonight through our life experiences, have come close to death, tasted it, smelled it. If things had been just a little different, many of us may not be here. It is not pleasant. WE stand with you.
Death is different when it is expected, but when we are expecting joy and get horror, our entire being is shaken. We are shaken by what we thought of as safe and of no worry, and it now seems we must be afraid of everything, pay attention to everything…maybe even feel that our lives will never be the same because of what we have witnessed.
My answer to that is 'yes' your lives are changed, but not in a way where fear needs to become your master.
Rather, let the experience re-arrange what is important in life. Let it release a new level of compassion and empathy. Let it move you to tell those you love how much you care for them… and tell them often. Let yourself understand the power of love.
Let the experience re-define the importance of family, both in your homes and here with your St. Dominic family. Care more for your family, and those of others.
Let your close experience with evil, surrounded by all the saints and souls of heaven and earth - all of us here tonight, embolden you to live a life of beatitude…of happiness.
Do not let evil win.