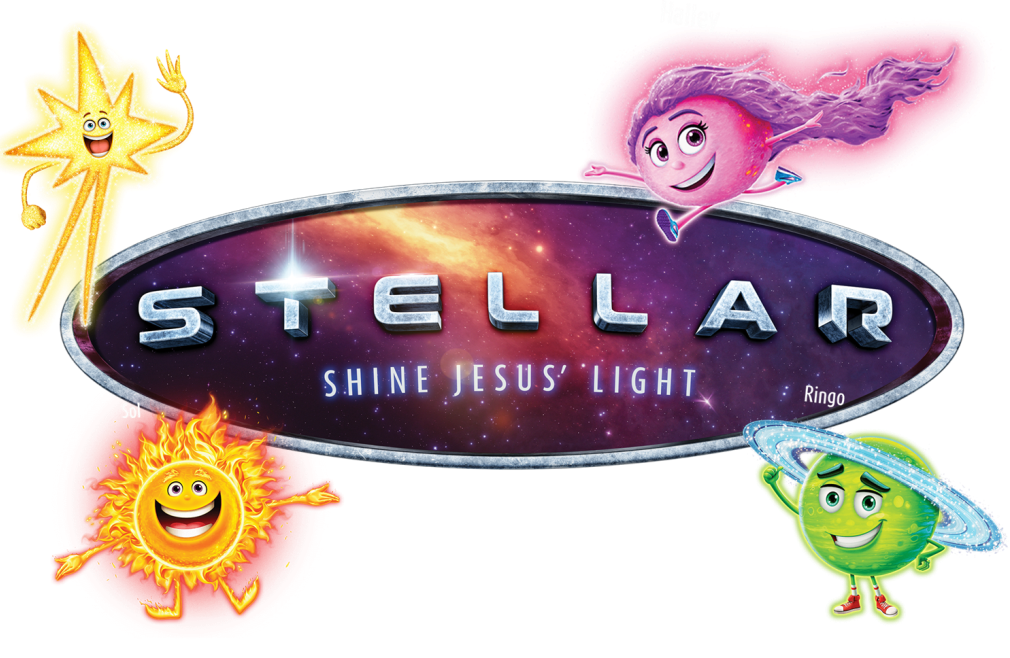 Daily, from 07/24/2023 to 07/28/2023
,
9:00 AM - 12:00 PM
Plan to join us for an out-of-this-world experience this summer as we embark on a space tour for Stellar: Shine Jesus's Light Vacation Bible School!

This weeklong opportunity is open to children of age to attend K3 through 3rd grade. For our 4th and 5th graders there is a program for them as well called Quasar (same registration form, dates, and times). On our journey we will look at how light plays into some of the greatest Bible stories, as well as sing and dance, watch the Kid Vid Cinema video, play games, explore science in Imagination Station, and have a snack. We also learn more about a Saint each day, and grow in our Catholic faith!
Teen volunteers entering 8th grade and older are welcome to contact Mrs. Irvine with their interest in helping as a station assistant or small group leader. Parents who are able to volunteer for the week will receive a discount on your family fee.
Registration fills quickly!
Attendance numbers are limited! To ensure your child's place, return your registration and payment to the Parish Center early. Contact Mrs. Irvine at 262.781.3480 with inquiries.