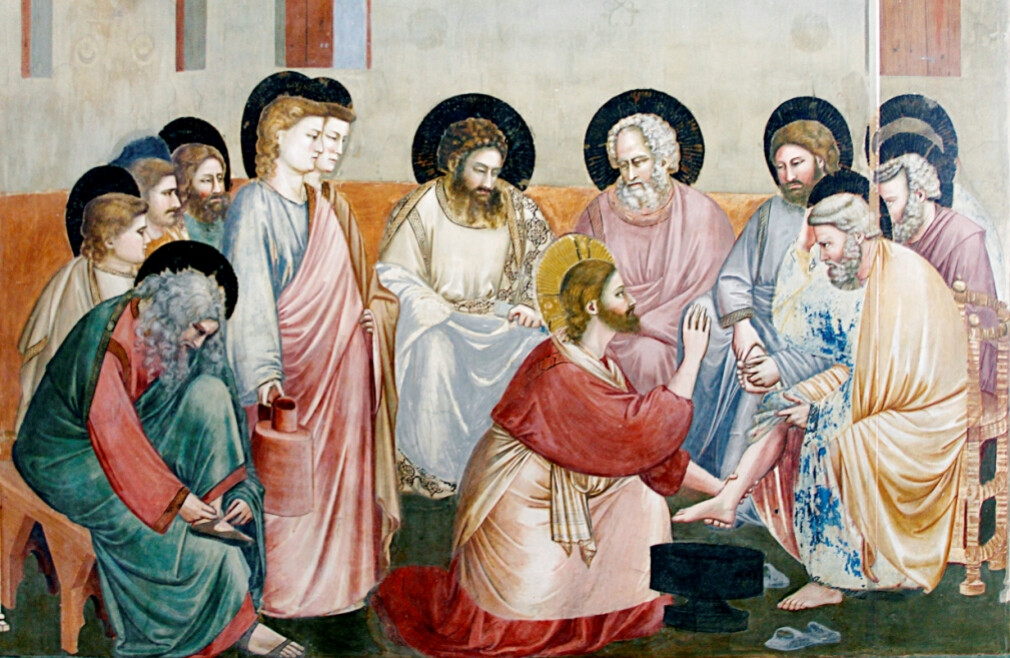 Thursday, April 18, 2019
,
7:00 PM - 8:30 PM
Holy Thursday Mass
With this Mass, celebrated in the evening of the Thursday in Holy Week, the Church begins the sacred Easter Triduum and devotes herself to the remembrance of the Last Supper. At the supper on the night he was betrayed, the Lord Jesus offered his Body and Blood to the Father under the appearance of bread and wine, gave them to the apostles to eat and drink, then enjoined the apostles and their successors in the priesthood to offer them in turn.
Washing of the Feet
In the ancient world, even more than now, feet were dirty. Sandals were common dress, and they often trod unpaved streets that doubled as sewers and channels for every kind of refuse. As a result, having clean feet, especially when entering a place, was important.
According to the Gospel, Jesus performed a final act of service for his Disciples, following the Passover meal. Arising from the table, He tied a towel about His waist and filled a basin with water. Then, one after another He washed the feet of each disciple, except Judas, who had already departed to betray Him.
The foot washing ceremony is an important call for all people that they too should be willing to serve others. The rite takes place after the homily. Members of the congregation have the opportunity to have their feet washed by the priest or deacons who plays the role of Christ.
Night Prayer
St. Dominic will be offering night prayer beginning at 10:00 PM in the Parish Arts & Activities Center.
Adoration
Adoration in the Parish Arts & Activities Center until midnight.