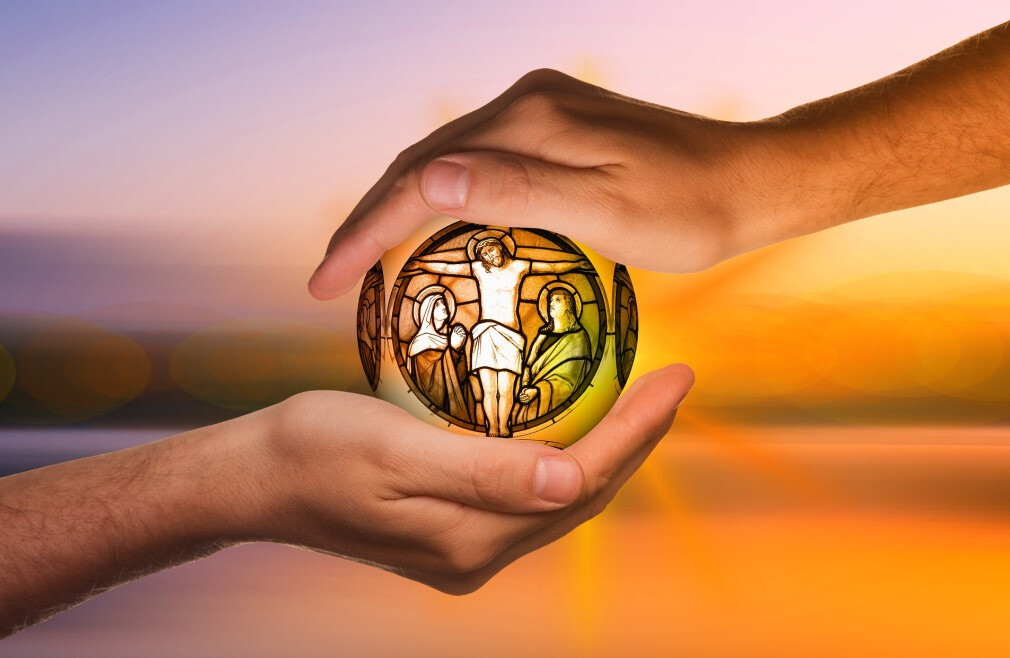 Every Wednesday, from 03/20/2019 to 04/03/2019
,
5:30 PM - 9:00 PM
Our theme, "Believe and Belong" will be unfolded each evening in the personal witness of the lives of our guest speakers and how our faith can lead us to deeper into the life of Christ and the community. Please join us each evening. There will be a light reception following the presentations.
Take a break from your work week and join us! Each night will also provide an opportunity for the sacrament of reconciliation and evening prayer.
Schedule:
Sacrament of Reconciliation: 5:30-6:30 PM
Evening Prayer: 6:30 PM
Speaker: 7:00 PM followed by hospitality and fellowship in the Marcy Center
Speakers:
March 20: Margaret Fenelon - Public Speaker and Author: Marge is an award-winning Catholic author and journalist, speaker and blogger whose writing has appeared in dozens of secular and Catholic media outlets. She blogs regularly at National Catholic Register and MargeFenelon.com and is a columnist for the Milwaukee Catholic Herald. Fenelon is the author of several books on Marian devotion and Catholic spirituality, including "Forgiving Mother: A Marian Novena of Healing and Peace," "10 Promises of Jesus: Stories and Scripture Reflections about Suffering and Joy," and her award-winning "Our Lady, Undoer of Knots: A Living Novena." She is a regular contributor on national Catholic radio programs and has appeared on Catholic television as well. Books will be available for sale in the Marcy Center.
March 27: Br. MJ Groark and Br. Mike Dorn: First class relics from St. Francis and St. Maximillian Kolbe will be present for a special closing veneration and prayer.
Br. MJ Groark is a Capuchin Franciscan friar living in Chicago. He graduated from St. Xavier University in 2015 with degrees in philosophy and anthropology, and will graduate from Catholic Theological Union in May with a masters in divinity. Br. MJ will be ordained a deacon on April 27, 2019 in Chicago, and will be ordained a priest on December 7, 2019 in Milwaukee.
Br. Mike Dorn is a Capuchin Franciscan friar living in Chicago. He is studying at Catholic Theological Union in preparation for ordination to the priesthood. Before entering religious life, Mike lived as a Catholic Worker and also worked in employment-readiness for persons in recovery from addiction, reentry from prison or who had experienced homelessness.
April 3: Fr. Rafael Rodriguez - Pastor of St. Michael and St. Rose Parishes: Born in Cumaná, Venezuela. Sixth out of nine children. Studied Law and Maritime Law in Caracas Venezuela's Holy Mary University. Went to Saint Joseph Seminary in Caracas to study Philosophy and Pre-theology. In 1999 moved to Milwaukee where he finished a Master of Divinity degree at Saint Francis de Sales Seminary. Was ordained to the priesthood for the Archdiocese of Milwaukee in 2004. His first assignment was as an Associate Pastor at Saint Francis Cabrini Parish in West Bend, Co-founded Casa Guadalupe Education Center in Washington County. Later assigned Pastor at Saint Patrick Parish in Whitewater, Wisconsin. Served as Director of Human Formation and Vice-Rector at Saint Francis de Sales Seminary for six years. In 2016 was assigned as Pastor Administrator at Saint Michael and Saint Rose of Lima parishes in the city of Milwaukee, where he currently serves.
A special gift will be given to each participant family as a take-away.