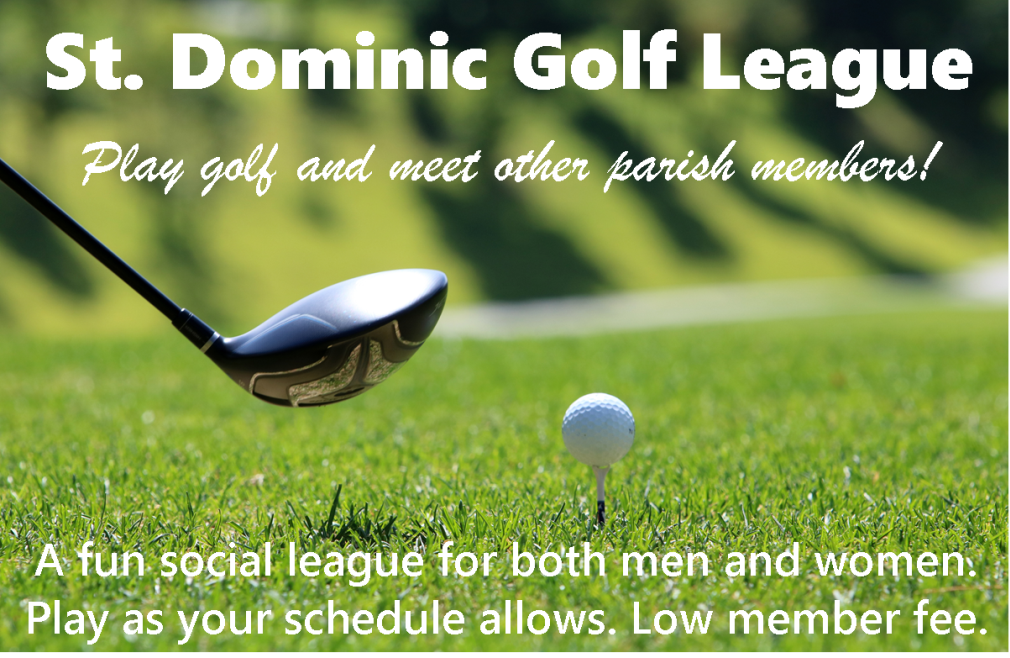 Every Tuesday, from 05/05/2020 to 08/25/2020
,
5:12 PM - 8:00 PM
The St. Dominic golf league is for both men and women. You'll have the opportunity to meet other parishioners and enjoy rounds of golf on Tuesdays throughout the summer at Wanaki Golf Course.
Tee times start after 5:12 PM. Play as your schedule allows-every session or sporadically throughout the summer.
League fee is just $10.
Cost for 9 hole round:
Resident: Walking $20, Riding $28.50
Senior Resident: Walking $15.50, Riding $24.00
Non-resident: Walking $22.50, Riding $31
Registration forms with more information are also available in both church narthexes.
Questions?Contact Carl Wisler, 262.542.9593