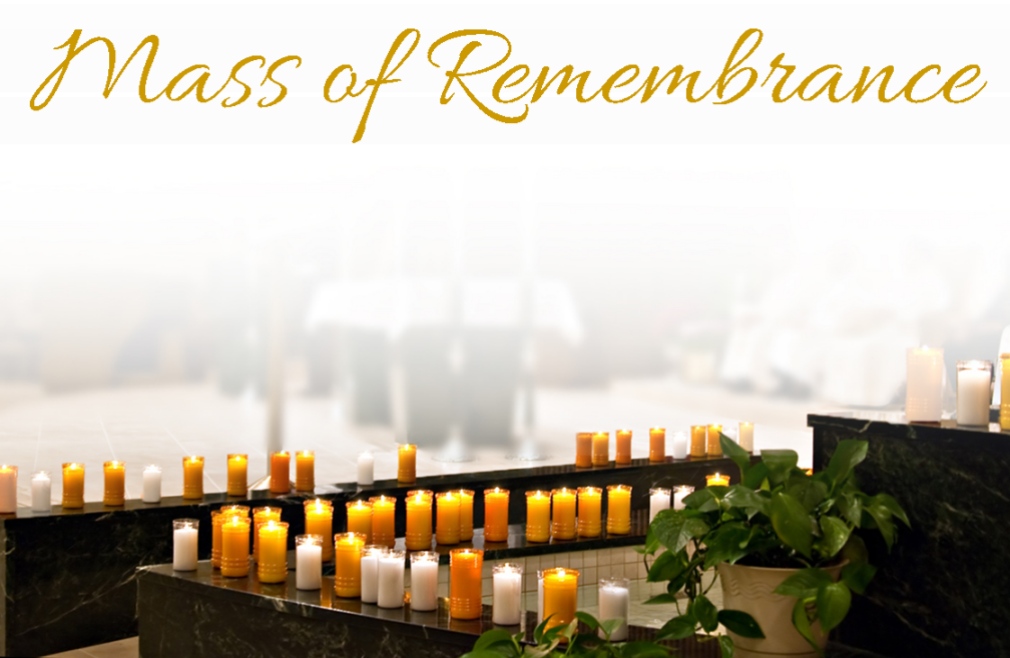 Wednesday, November 04, 2020
,
6:30 PM - 8:00 PM
On Wednesday, November 4, our parish community will gather to remember all those who have gone before us in faith. We will gather this night to remember them and celebrate their lives. You are invited to participate with your family in this evening of remembrance. You are invited to inscribe the names of your loved ones in the Book of Remembrance before the Mass of Remembrance and through the month of November. It will be available in the sanctuary near the baptismal font.
If your loved one has died within the year, you are invited to submit their name to be sung during the Litany of Saints. As your loved one's name is sung, you will be accompanied by a member of the Human Concerns and Bereavement team who will carry a candle for you representing your beloved departed. You will then take that candle home after Mass. Please submit the name of your loved one who has passed away no later than October 27 to Suzette Hildebrand, 262.781.3480, Ext. 226. We will not be able to add names to the litany after October 27 to ensure we have enough candles for the Mass. (One per family.)
Because of COVID, we are unable to have a display of pictures in the narthexes. We will remember your loved ones throughout the month of November in prayer.