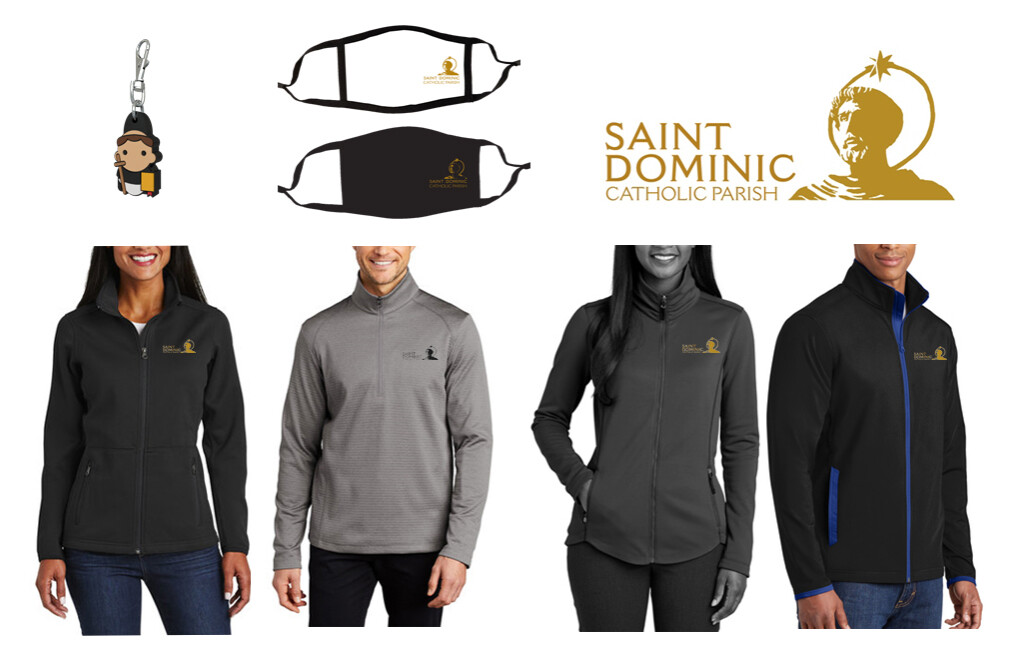 Wednesday, October 27, 2021 - Sunday, November 28, 2021
Our annual fall logo wear and accessories sales event is on now. Deadline for orders with payment is Sunday, November 28, 2021.
Purchase St. Dominic logo wear, Tiny Saints charms, and facemasks. All logo wear apparel items are embroidered with the St. Dominic logo. Face masks have a dye sublimation logo. Spec sheets are available below for details and sizing. Some colors and sizes are limited or may be on backorder. We will notify you of the timing for delivery after November 29.
We will have in-person sales after all Masses on Celebration Weekend, November 20/21.
Please place your orders by returning the form and payment to the Parish Center, dropping it in the collections baskets at Mass, or placing your order during our in-person sale or ordering online and paying with credit card or check.
If you have any questions please contact Molly Schmidt, 262.781.3480, Ext. 241.