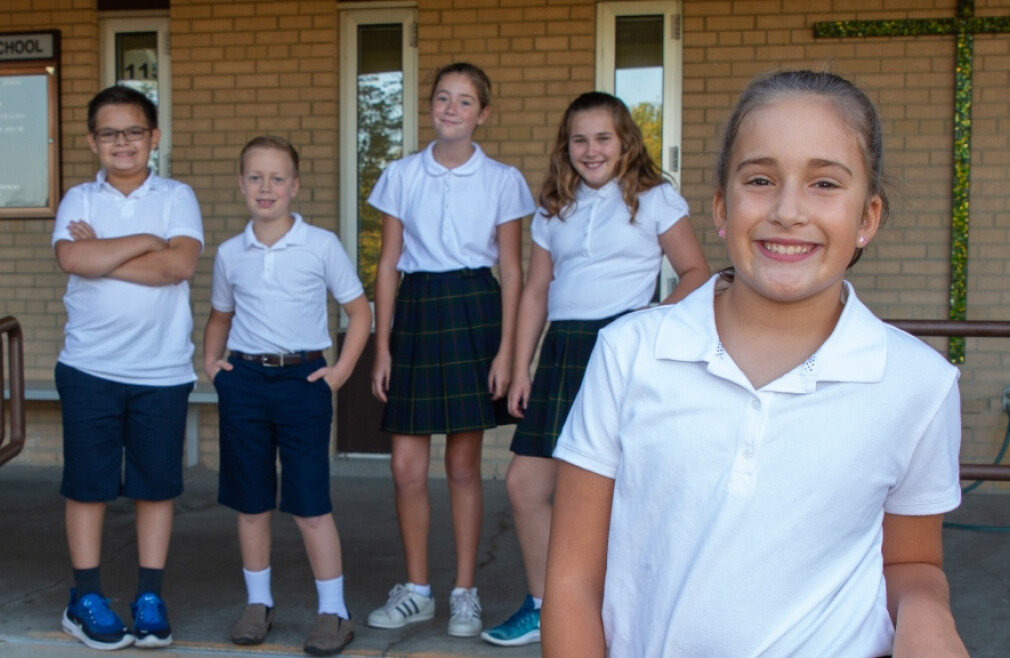 Monday, January 04, 2021 - Sunday, February 07, 2021
Interested in learning more about our parish school?
We are now enrolling students in grades K3 - Grade 8 for the 2021-2022 school year, where we will continue to provide face-to-face instruction in a tradition of humble excellence for the greater glory of God. Please contact our Principal, Mrs. Jill Fischer to arrange a conversation and a tour. Learn how we help children forge a relationship with Jesus and put on the armor of God!
We look forward to meeting you!

262.783.7565, Ext. 271
St. Dominic Catholic School is a faith-filled environment that provides rigorous academics, intellectual, moral and faith formation, discipline, and cultivation of virtues and God-given skills. This provides our students with a powerful defense against the trials and temptations that can derail success in life.