Believe in Goodness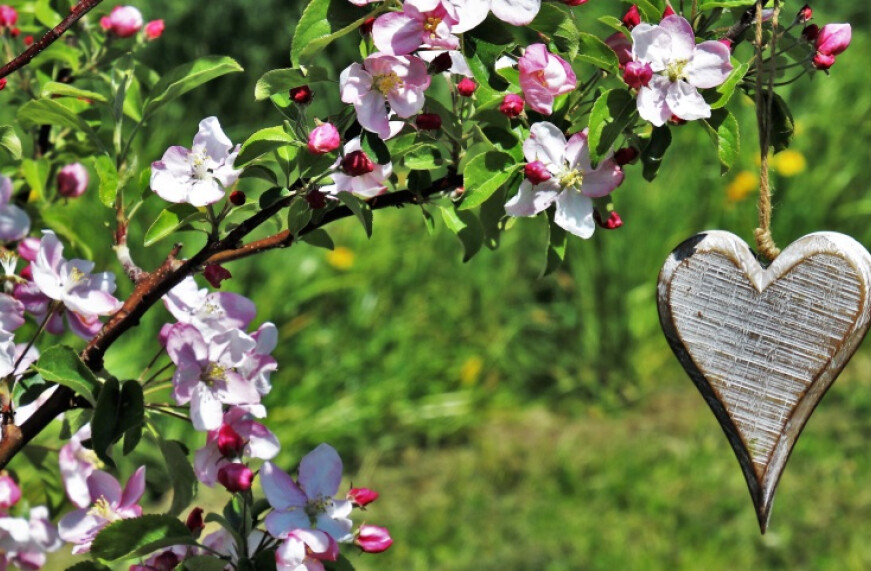 If you believe it, you will see it.
I am sure that you have heard this saying before. A person's mindset does much to direct their words and actions. I happen to have a rosy disposition. I prefer to think optimistically and positively. I prefer to see the good. I have a trust in the goodness of humanity. As a result, I often believe in good so I see good. Unfortunately, this burns me from time to time. Each time I have been burned, I have grown wiser. In pondering where this Pollyanna view of life comes from, I believe it comes from growing up in the Catholic Church. There is so much richness in our faith tradition that guides us and directs us in how to "be", all of which is very positive and loving, dare I say charitable. There is Jesus, His teachings like "The Beatitudes". There is Mary, her fiat and modelling of devotion. There are the lives of the Saints.
Of late, I am growing more and more connected to Catholic Social Teachings due to the many issues testing our Catholic presence in the world during this post-Christian era in history. I wish to share them with you as a means to appreciating our role as the hands of Jesus in the world. They are so beautifully written. They are the basis of my leadership practices and the practices of our school.
Life and Dignity of the Human Person – The Catholic Church proclaims that all human life is sacred and that the dignity of the human person is the foundation of a moral vision for society.
Call to Family, Community, and Participation – Persons are sacred but also social. Marriage and the family are the central social institutions that must be supported and strengthened.
Rights and Responsibilities – Every person has a fundamental right to life and to those things required for human dignity. Corresponding to these rights are duties and responsibilities to one another, to our families, and to society at large.
Option for the Poor and Vulnerable – Catholic tradition recalls the story of the Last Judgement (Mt 25:31-46) and instructs us to put the needs of the poor and vulnerable first.
The Dignity of Work and the Rights of Workers – Work is a form of continuing participation in God's creation. If the dignity of work is to be protected, the basic rights of workers must be respected.
Solidarity – We are one human family, brothers and sisters created in the image of God, whatever our national, racial, ethnic, economic, and ideological differences may be. The Gospel calls us to be people of love and peace.
Care of God's Creation – We show our respect for the Creator by our stewardship of creation in all forms.