Bread & Wine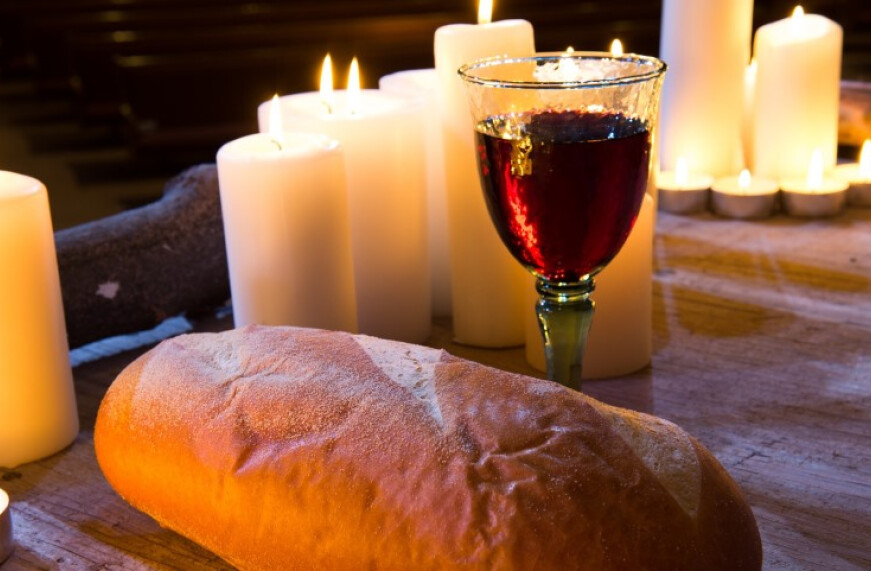 Why do we use bread and wine for Mass? The easy answer to give would be to just say, well we use bread and wine because Jesus used bread and wine. We need no other explanation.
A professor at seminary would jokingly tell us that sometimes the answer is Jesus. And that would be reason enough, we do plenty of things simply because Jesus did, so the better question may not be why do we use bread and wine, but why is it fitting to use bread and wine at Mass and why perhaps did Jesus pick these elements.
St. Augustine gives us a good answer in a sermon he wrote and it is this sermon I will be drawing from. He says ad I paraphrase, Bread and wine is fitting to use at Mass if we consider how it is made. For bread to be made, many grains of wheat must be gathered, these grains are then ground up and formed into one loaf of bread. A single grain of wheat cannot be used to make bread, it needs hundreds of grains. This is the same for wine, wine cannot be made from one single grape, you need many.
And for this reason bread and wine are perfect for Jesus to use and give to us. For we as the Body of Christ are not made of one person, but many. We all gather here at Mass to form the one body. Like the wheat and grape we lose our individualness to make the one body. That is why we all say the same responses at Mass, we are no longer many, but one. We become inseparable.
That is not all, it reminds us we do not live as silos, and we do not think as silos. We should be just as concerned for the person next to us as we are ourselves. When one of us suffers we all suffer, it is why we announce funerals at Mass, when one of us is joyful we all share that joy, it is why we announce baptisms/weddings at Mass. Jesus uses the accidents of bread and wine to remind us how he wants us to live.
There is more though. Bread is the universal sign for sustenance. Throughout the world bread is used by everyone, rich and poor to feed and sustains us. This makes it fitting for Jesus to use bread because he also sustains us. He sustains us both physically and spiritually. He does not change what bread does, he elevates it. He becomes bread so that he can sustain us both physically and spiritually.
Wine also carries an important attribute, joy. When we drink wine we feel more joyful. Jesus also brings us joy, spiritual joy. Again Jesus does not change wine, he elevates what it can do. He becomes wine so that we may have both physical and spiritual joy brings joy.