God's Timing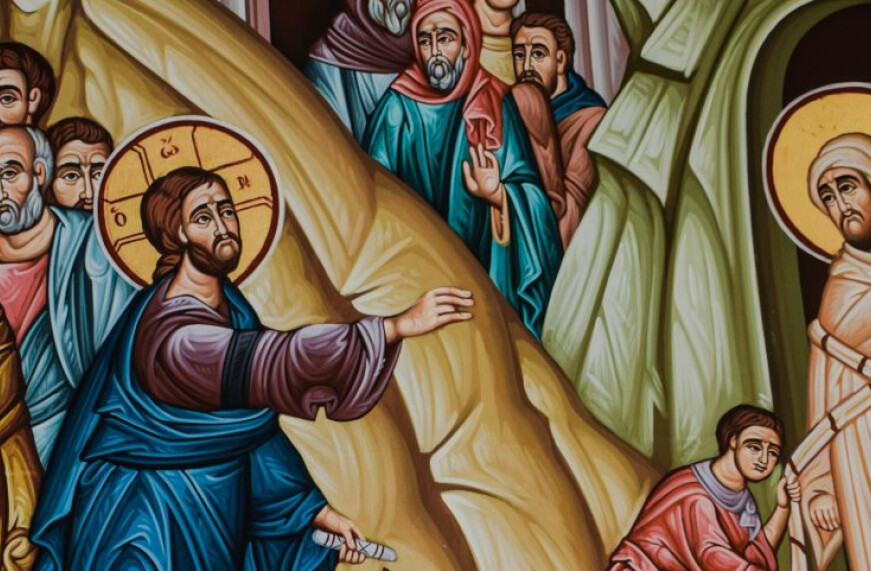 For a long time whenever I read John 11, the story of Lazarus whom Jesus raised from the dead, I identified with Martha and Mary in deep pain and crying out, questioning Jesus' timing. However, in re-reading, I realized even if Jesus had left right when he got word that Lazarus was ill, Lazarus would still have been dead upon his arrival. Even when I realized this, I was still mad at Jesus for not leaving right away, because he was delaying his arrival, delaying his time to mourn together with Martha and Mary.
This feeling is likely a result the difficult days in-between my grandfather's passing and his funeral. It was hard to mourn him without all the other people who were part of my memories of him being there while they traveling to be with us. Then I realized, that through this, Jesus shows us both his humanity and his divinity.
Jesus shows His humanity in the limitations of human travel, which prevented him from being at Lazarus' side while he was dying, and in weeping at the death of his friend. He also shows his divinity, not only in raising Lazarus but also in the prudence to wait so as to perform a greater a miracle in sight of all those who gathered, that they might believe in Jesus.
In a similar way, we might be profoundly feeling the loss of the sacrament of the Eucharist right now, but Jesus is with us, and He will continue to perform miracles, even if they aren't exactly when we desire them to be.