History of Halloween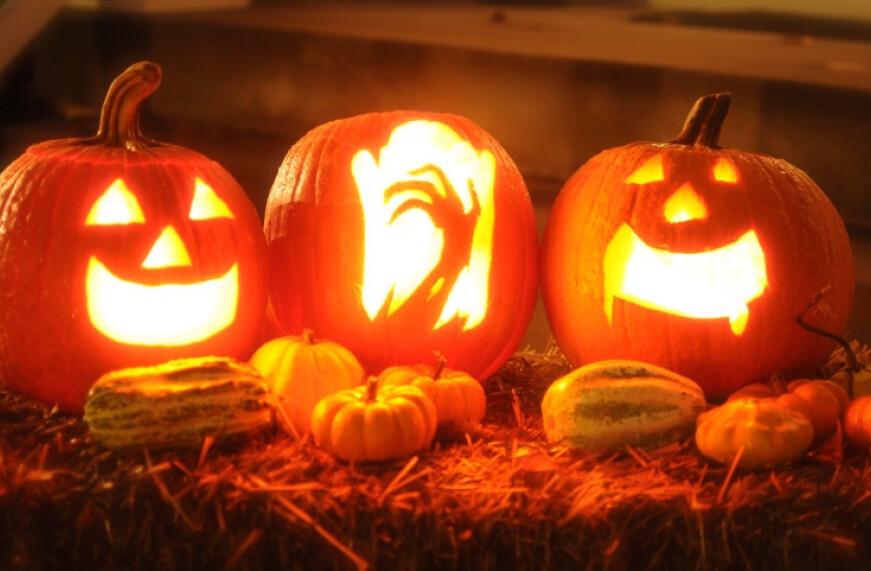 Halloween is based on the Celtic festival Samhain, a celebration in ancient Britain and Ireland that marked the end of summer and the beginning of the new year on November 1. It was believed that during Samhain the souls of those who had died that year traveled to the otherworld. The thought of souls wandering about the earth was unsettling, so many would build bonfires and do other things to keep them away. In the 8th century CE, the Roman Catholic Church moved All Saints' Day, a day celebrating the church's Saints, to November 1.
This meant that All Hallows' Eve (or Halloween) fell on October 31. A traditional practice to ward off the souls would be to carve scary faces into potatoes and turnips. When immigrants brought the tradition to the United States, the pumpkin seemed a more appropriate canvas (www.britanica.com). For a similar reason, costumes, or disguises, were worn so as not to distract the souls from their eternal destination by seeing their loved ones (www.reference.com).
How was trick or treat connected to religion? Poor people would visit the houses of wealthier families and receive pastries called "soul cakes" in exchange for a promise to pray for the souls of the homeowners' dead relatives. Known as "souling," the practice was later taken up by children, who would go from door to door asking for gifts such as food or money (www.history.com).
However, let's not forget the feast day itself. Our practice of honoring those who have joined the heavenly ranks before us originates in the Book of Maccabees. When the Israelites fell in battle, Judas Maccabees orders that his soldiers pray for those who died. The practice is further corroborated in 1 Corinthians and in Ephesians. The dead play an important role in our understanding of the body of Christ. "Since all the faithful form one body, the good of each is communicated to the others...We must therefore believe that there exists a communion of goods in the Church. But the most important member is Christ, since he is the head...Therefore, the riches of Christ are communicated to all the members, through the sacraments" The communion of Saints is the Church. We are all saints! (CCC# 947). Don't forget about this wonderful collection of people who can have great intercessory power when joining us in our joys and sorrows. St. Dominic, pray for us!