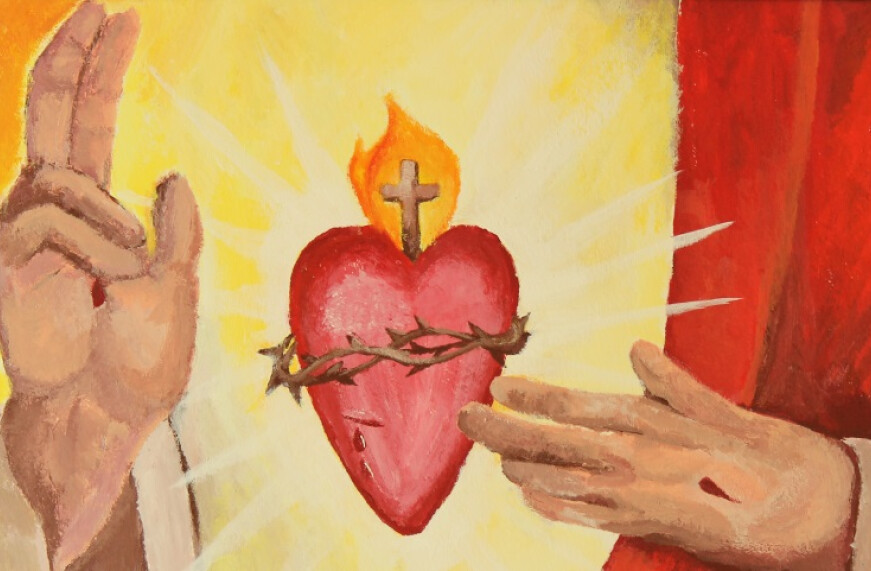 Have you ever experienced an epiphany? That moment when everything you thought or ever believed was forever changed, but for the better. I sure did. My epiphany came when I was sixteen years old. This is the moment when I realized that the only love I ever needed, or shall I say needed to accept, was that of Jesus. For you see, when I was sixteen, I attempted to take my life because I just didn't feel loved. I felt alone. I felt unwanted. This was all despite the tremendous love I knew I had from my family and friends. I was craving something more and just wasn't getting it. I knew that love existed in Heaven. As it dawned on me what I was doing and what that meant for my soul, I prayed to Jesus that, should He get me out of this situation, I would surrender my life to Him. In trying to end my life, I saved it by placing it squarely in His hands. That epiphany carries me through life: Lord, my life is in your hands. The love I knew, but hadn't accepted, was the love of Jesus, even though I had known Him my whole life.
While I have lots of words to express my love for Jesus and my undying appreciation for Him and His Blessed Mother, I wish to share with you the words of author Max Lucado from a small little booklet entitled A Love Worth Giving To You at Christmas (2002).
Accept the love that came in the form of a newborn babe. Accept the forgiveness and grace bought for you through the cruel, nail-piercing reality of the Cross. Accept his love won for you through the victory of his resurrection. Let this love worth giving fill you, flood you, and change you forever. Live in the knowledge and acceptance of this love. Live loved.
Remember, God loves you simply because he has chosen to do so. He loves you when you don't feel lovely. He loves you when no one else loves you. Others may abandon you, divorce you, and ignore you, but God will love you. Always. No matter what.
It is love worth giving. To you.