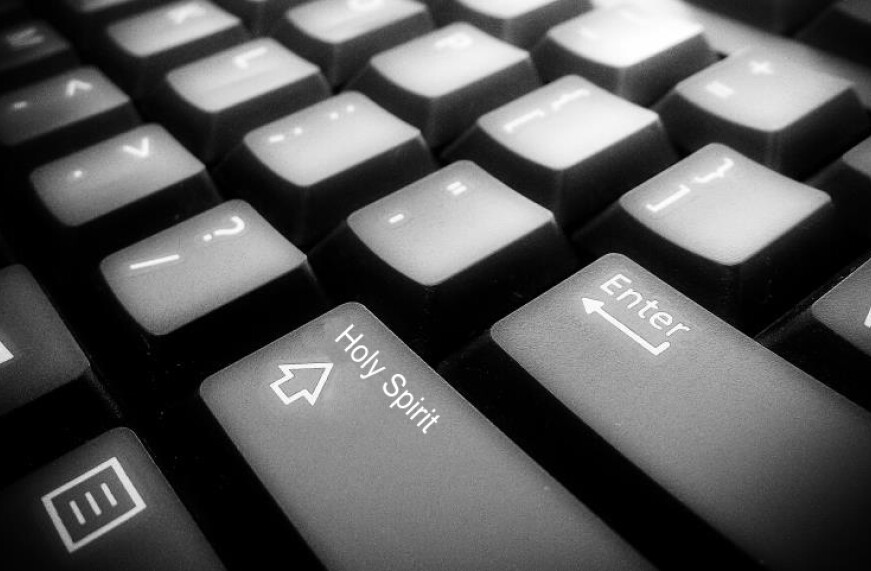 My typing skills are best described as somewhat unique. While better than a two-fingered hunt and peck approach, they are far from being a trained skill. I honed it while entering data on a laptop in a parked car with the steering wheel in the way so you can imagine the challenge of the awkward position. The red spell check highlights quickly became my friend.
Today, I type on a couple laptops, keyboards, tablets, and phone and try to begin messages with a salutation. Sometimes a hi or hello, but usually a good morning/afternoon/evening. Oftentimes "good" shows up as "God." While it might be my lack of typing prowess or sticky keys, I tend to view this as a wake-up call from the Holy Spirit. He is saying to me that it might be a "good" morning, but it is always a GOD morning. When I catch this "error" it seems I am being asked many questions such as:
How am I serving God today?
Have I taken time to see the beauty in the day?
Will I actively live my faith today?
Who will I encounter who might not be having a good day and really needs a God day? Will I seize the opportunity and engage this person? Will I actually serve God and "become Christ" like our mission calls?
This nudge has been occurring for years on countless devices. I type the same way. Why today? What does God want me to realize today? Sometimes I get it, and candidly, many times I struggle. Each and every time it makes me think. It's a simple queue to make me pause and remember that I am, and we are, here to serve God in all that we do, and in every interaction. God blesses us and gives each of us our unique gifts. What do we do with these blessings?
Poor typing skills makes me stop and ponder. What makes you think about God?