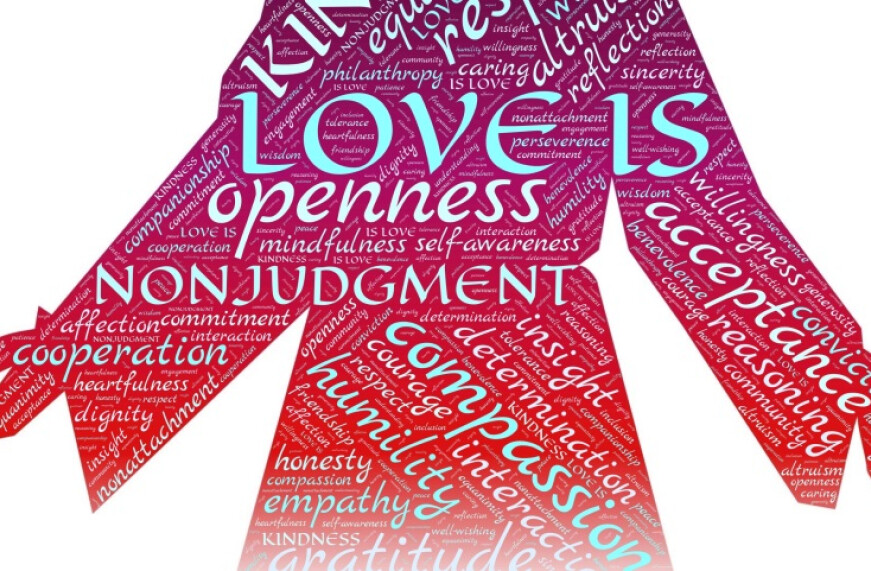 Christian baptism not only forgives sins, but infuses the life of God into the soul, making us God's children. The origin of this sacrament is Jesus' own baptism. Jesus had no need to be cleansed by the waters of baptism, for he had no sins to be washed away. Rather, he sanctified the waters by his descent into them. Jesus set for us the example to be baptized. When we are baptized there are several things that happen: we enter a new, deeper relationship with God, we become a new creation, a daughter or son of God, and we become a part of Christ's prophetic mission. Our eyes are opened to see those in need, and we are given the ability to carry another's burden. We become the arms, the hands, eyes, heart, and feet of Christ. This reality touched me deeply on Christmas Eve.
I was in line for coffee the other day at a fast food location when I noticed a woman who had just left the city bus and had begun to walk laboriously, with a walker, along the parking lot. Every few steps she would stop and catch her breath. A young boy was with her. It was 17 degrees outside. Her fingers were exposed. I turned my car to stop next to her and offered her a ride to her destination in my warm car. Her name was Lisa, and her son, Thomas. They hopped inside. The place of their destination was not open for 20 minutes. I abandoned everything I had to do and accomplish…and made myself totally present to them.
She shared that her family was poor, that they only use public transportation, and her husband works two jobs to make ends meet. We started talking about faith. She told me they attend the Salvation Army church since they "welcome the poor." When the store opened, I helped her inside and Thomas stayed back to ask if we could exchange phone numbers. I will never forget them, or this experience.
When they left the car, tears flowed down my face—"where they welcome the poor." Was this Jesus I encountered? What more could I have done for her and Thomas? This experience was an Epiphany moment.
This is the effect of our Baptism: we are called to welcome the refugee, feed the hungry, build bridges of trust, share our gifts, seek justice and peace, and bring Christ into the world.