The Collect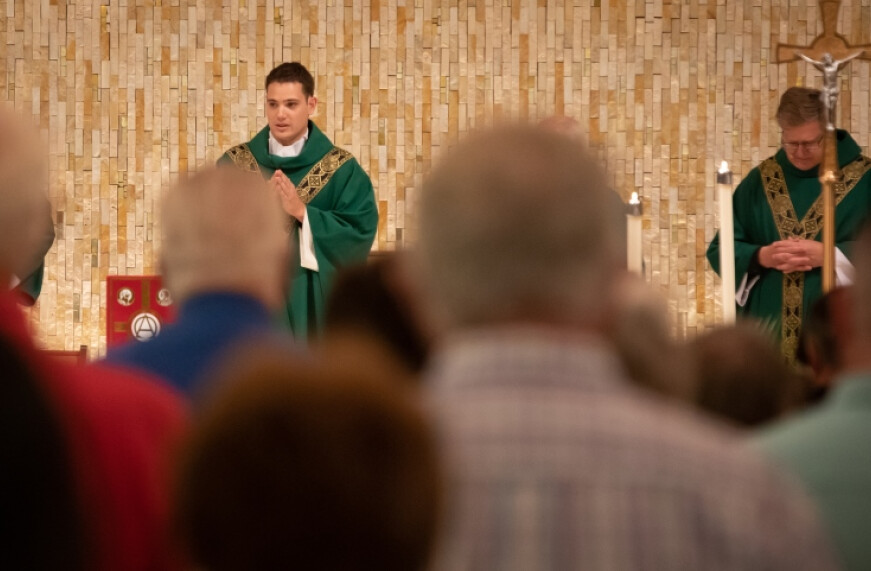 The formal name for the opening prayer we have at the beginning of every Mass is called the Collect, and it is introduced by the familiar words, Let us Pray.
Now this prayer comes at the end of what we would call the Introductory Rites, which is important because after this prayer we enter into the Liturgy of the Word so this prayer is really meant to mark a transition. A transition from gathering together to pray, to truly entering into the heart of the Mass.,
But there is something which gets lost in this transition which is unfortunate. We hear the words, Let us Pray so often that we have forgotten what we are invited to do at this moment. A priest jokes that the words, Let us Pray, has become translated to: "bring the priest the book."
But this is not what these words are meant to say, and I am going to quote from the rubrics of the missal which tell us what these words mean.
"Next the priest invites the people to pray. All, together with the priest, observe a brief silence so that they may be conscious of the fact that they are in God's presence and may formulate their petitions mentally."
In other words, when the priest says Let us Pray, we are invited to do two things: (1) acknowledge we are in God's Presence and (2) tell him who we want to offer this Mass for, who we want to pray for.
The priest then prays the Collect, which collects all the prayers, all the people you and I are praying this Mass for, and offers them to God.
It is so easy to take a passive approach to Mass, just watching the priest, but at every single Mass at the words, Let us Pray, we are reminded that the Mass is all of our prayer. As a priest it is so beautiful, that as I pray the Collect, the collection of prayers you and I are bringing to this Mass, I end the Introductory Rites by bringing them to God. It is almost as if I am saying, "ok God, we are all here and this is who we praying for." So that as we enter more deeply into the prayer of the Mass in the Liturgy of the Word, we are bringing with us the people we are holding close to our heart.
In this way we are not only praying for our own intentions, but also the intentions of each other, we are truly praying as one community. Beautiful.
It's a wonderful thing to remember the next time we are at Mass. (1) that we can plan ahead and think of who needs our prayers before we begin Mass, (2) but also that when we hear the words, Let us Pray, we intentionally bring them to God, and we may find ourselves no longer just passive observers, but active pray-ers.