The Image of God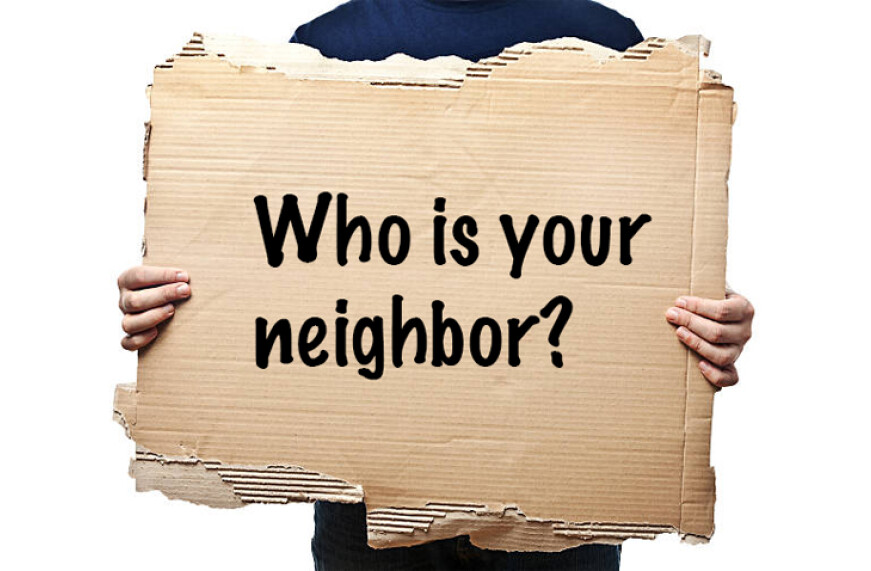 I am sure you have seen the people who stand near the freeway ramps with various signs saying, "Homeless," or "hungry," or even, "I'm a vet."
I know many times I see these people and wonder, "What's their story?" Sadly, in my cynicism, I simply drive past, or to make things more uncomfortable for me, I have to stop at the light, and I do everything in my power not to make eye contact!
Often when I see them, I think of the story of the Good Samaritan. In the gospel, when Jesus is asked, "Who is my neighbor?" He goes on to tell the story of the man who was robbed and left critically injured.
So, who is MY neighbor? Jesus' command to love God and neighbor in theory should be easy, but it is often very difficult.
This gospel is perhaps a wake-up call for me to reflect on who is my neighbor.
Is it the elderly person struggling in the supermarket that I could help?

Is it the driver I let merge into my lane in traffic?

Is it the person walking down street who I nod or smile at when I pass?

Is it the person with the sign near the freeway?
Am I loving them as myself? Am I seeing them as the image of God in which they were created?
Some interesting and weighty questions. Who's YOUR neighbor?