What is Truth?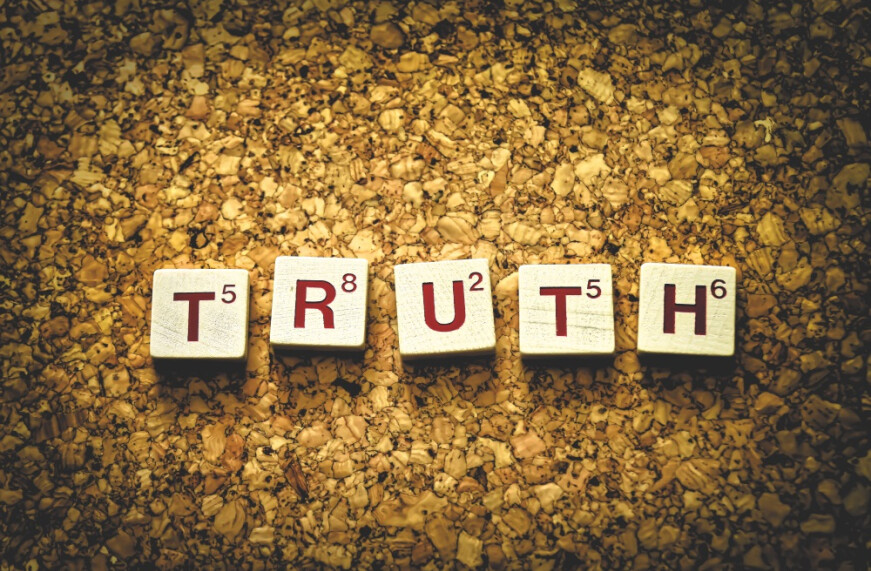 Two weeks ago I had an encounter with a couple which had me reflecting upon Pontius Pilate's question to Jesus, "What is Truth?" I was at a restaurant with some friends when a woman and her husband approached me. They had noticed my collar and felt moved to come over and ask me some questions. These "questions" turned into an hour and a half long conversation. In this conversation they shared their story. They had a Christian background, but now did not identify as any religion. As the woman told me, there were just too many inconsistences and discrepancies in the Bible to be able to know what was true and what was false.
This led them on a crusade for truth that, as the woman admitted, made them so thoroughly confused they had no idea where to turn. Is Jesus really who he says he is? Was he really foretold in the Old Testament or did mankind read too much into the Scripture? How could the Bible be the Word of God if humans had written it? These were some of the questions that plagued her and yet the core of her angst was the very question Pilate asked Jesus 2000 years ago: What is Truth?
I am not going to necessarily answer that question today (sorry), but briefly look at the symptoms of Truth, because what struck me with this couple was what a life looks like without Truth. In my opinion, this couple was not looking for Truth, but rather proof, and oddly enough, this search for proof led them further from Truth.
Truth will always challenge us, but it will never confuse us or make us doubt more. This couple was very lost, they did not even know what they believed and did not believe anymore. Truth does not do this. Truth brings peace, comfort, stability, and a firm foundation. What is my "proof" that Jesus is who he says he is? Well, when I live the life Christ wants me to live, I am more at peace, more at comfort, more stable, and when I do not, my life quickly becomes tossed about in the storm. I may not always be able to explain away every inconsistency or discrepancy, I may not be able to answer every question, but I don't need to. When living in the Truth there is little reason for proof, it is like asking a wife to prove her love to her husband.
What is Truth? I may not always be able to tell you the answer, but I can show you.