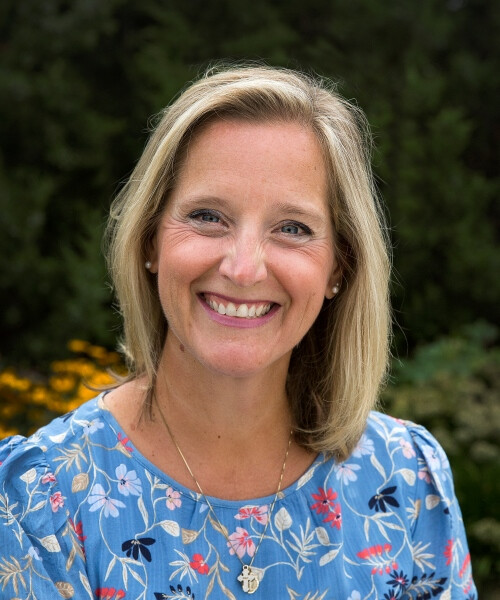 Mrs. Jill Fischer
Discipleship & Formation
Office: 262.781,3480, Ext. 252
Jill Fischer has been involved with Catholic education her whole life; attending grade school at St. John Vianney, high school at Divine Savior Holy Angels, and college at Marquette University for both undergraduate and graduate studies. Needless to say, she has deep roots in the Milwaukee metropolitan area having never strayed far from home! She currently resides in Menomonee Falls with her husband, Scott, and has two adult daughters.
After doing a year in the public-school system as an intern, Mrs. Fischer realized she couldn't be part of a life that did not include being able to celebrate her faith. She realizes full well the work of the Holy Spirit in everyday activities and praises God for each miraculous moment. She was Principal at St. Dominic for nine years which was a blessing for this reason, as she was surrounded by like-minded people who see, acknowledge, and celebrate the glory of God in the ordinary and the extraordinary.
She is very excited to move into her new role in formation and intentional discipleship.