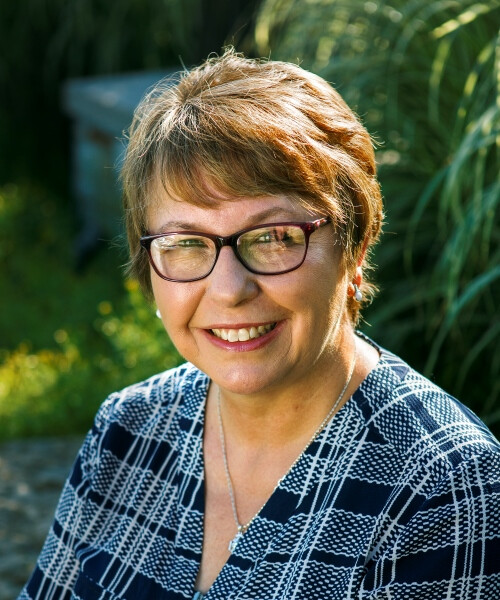 Mary Lestina
Pastoral Associate
Office: 262.781.3480, Ext. 228
Mary, a native of Milwaukee, was the fourth of five children in her very close-knit family. The Sunday experience at her local parish was important to the family as she was growing up. She attended Catholic school throughout her life and at the age of 12 attended her first summer camp at Schoenstatt, Waukesha. Schoenstatt became her life and spirituality. Mary joined a youth group, attended weekend and all summer camps when she could. This experience awakened a longing to work in ministry with young people. She was a leader of youth for eight years, and then transitioned into working with mother's groups, couples groups, and professional womens groups. Serving others and sharing faith was in her career path. She has been in ministry all her life and has been able to grow into various aspects of ministry by serving those God sent to her.
Spirituality is important to Mary. She believes everyone should be able to attend an annual retreat and use the time for prayer, reflection, and healing. She also believes that everyday holiness is offered every moment by being aware of God's presence and striving to do what He asks of us. When it's tough, God is stretching our hearts to embrace those He wants us to love.
Mary loves her ministry at St. Dominic Catholic Parish. She loves people. One of her strengths is bringing people together and connecting them to a fulfilling ministry. In addition to her ministry, Mary volunteers as a leader for a Catholic Singles Group, works at the Men and Women of Christ Conferences, Holy Hill fundraisers, St. Ben's and the Lake Country Free Clinic.
When she has time, Mary loves to visit Door Country, travel to the beautiful parts of our country, kayak, hike, and be challenged to do something new such as art projects. She loves getting together with family and friends and playing games. Her goal is to learn how to play drums, the piano and cymbals.