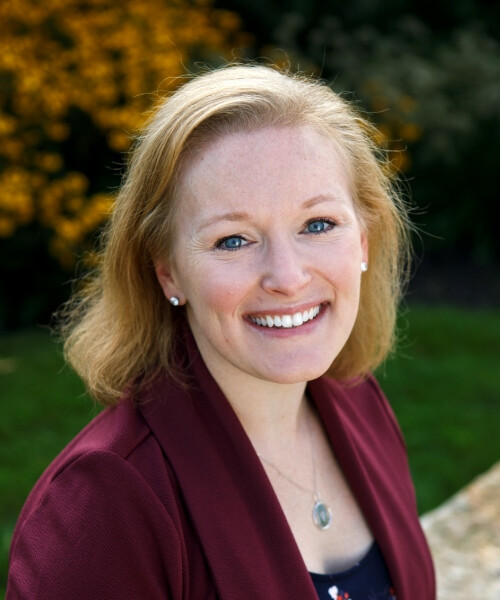 Claire Ziolkowski
Adult Minister
Office: 262.781.3480, Ext. 253
Originally from a northwest suburb of Chicago, Claire first moved to Wisconsin to attend the University of Wisconsin-Madison. She double majored in History and Anthropology, originally intending to pursue a career in museum curating. Despite being raised Catholic, it was through her participation in the St. Paul University Catholic Center on campus that Claire first met Jesus and started on her own journey of becoming an intentional disciple. It was through this process that she received the call to full-time ministry.
After graduating college, she spent two years in Madison working for The Evangelical Catholic. There she learned the methods and strategies needed to help parish and campus ministries create intentional discipleship processes. Realizing her need for greater theological formation and education, Claire left Wisconsin for South Bend, Indiana where she pursued a Masters of Divinity degree from the University of Notre Dame. Three years of rigorous study and part-time ministry work later, Claire graduated with her M.Div., got married, and moved to Milwaukee. She spent two years as the Pastoral Associate and Director of Adult Ministry at St. Boniface Parish in Germantown and is very excited to bring her experience and education to St. Dominic Parish as the Adult Minister.
Claire can honestly say that her life changed drastically once she met Jesus and that her relationship with Him has impacted every single day since. It is out of that joyful transformation that she ministers. Her deepest hope is to invite those she meets into that same relationship with Christ.
When she is not working, you can most often find Claire chasing her baby girl around their downtown Milwaukee home, belting out show tunes, visiting with friends, teaching continuing education courses, or volunteering.