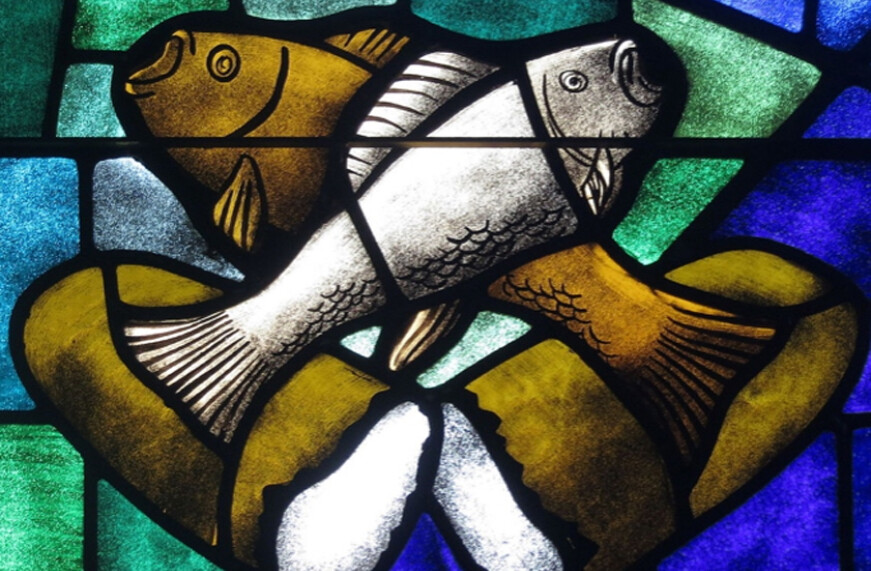 How would you like to prepare a meal for 4,000 people?
Many of us have cooked Thanksgiving or Christmas dinners with tables full of people. It's takes planning and coordination. And it takes a bit luck to make sure everything is ready to eat at the exact same time.
But making a meal for 4,000 people? I think most of us would say one simple word: "Impossible." In today's Gospel, we read how Jesus and his disciples went up to a mountain near the Sea of Galilee. The crowd that was following Him had been with Him for three days, and Jesus knew he needed to get them something to eat. But when He made the suggestion for a dinner break, the disciples responded with their own version of "impossible." "Where could we ever get enough bread in this deserted place to satisfy such a crowd?"
Needless to say there were no nearby grocery stores and the ability to call for take-out wouldn't be invented for a few thousand years.
But of course we know how this story ends. We're all familiar with the loaves and fishes and the extra baskets of scraps.
How quick are you to say something is impossible in your life? How often do you reject an idea or a thought simply because you don't think you're able to follow through on it? We often find ourselves rejecting our abilities and talents, or questioning our place in the world. "I'm not good enough. I can't do it."
The Feeding of the 4000 is a lesson for us all. It's a simple reminder that we can easily turn the word "Impossible" into two words: "I'm possible." All we need to do is repeat one simple sentence: "I can do all things through Christ who strengthens me."-Philippians 4:13