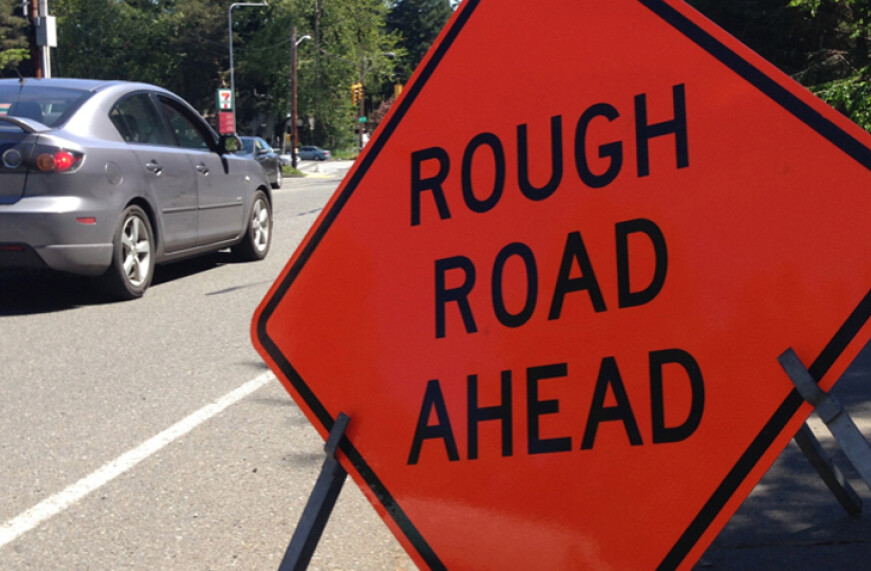 Every morning as I drive to work, I make a left turn on to Center Street. I travel about fifty feet and then I see a big orange sign on the side of the road: Rough Road Ahead. Center Street is in bad shape, with lots of bumps and flaws in the asphalt. Drivers take the sign very seriously, and they are prepared to swerve or dodge the various obstacles. The sign doesn't make the road easier to drive. But what it does it help prepare the cars for the journey ahead.
I think I need a big orange sign for Lent 2019: Rough Road Ahead. I always feel like I start strong. Ash Wednesday is filled with big plans and strategies for the best Lent ever. But then I hit a pothole or a bump in the road. Soon I'm driving on the wrong side of the street, and often times I'm taking a completely different route than I intended.
But my sign will help prepare me. I know that I will have good days and rough days over the next 40. I know that I will not accomplish everything that I set out to do. And that's okay. I'm ready to swerve a bit, ready to slow down and adjust my speed. This Lent, I'll lay out my course, but I'll be ready to take a quick side street. I'll set my Cruise Control, but I'll be prepared to put my foot on the brake and slow things down. Ultimately, my sign will help me relax a bit and help me to be prepared for the ride. It will help relax and guide me to my destination without frustration.
I'm ready for my journey, rough roads and all.