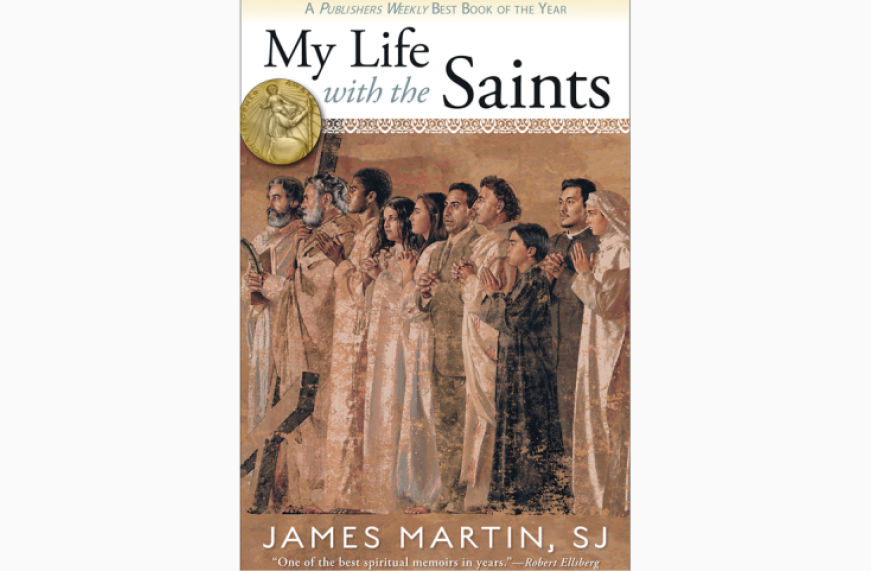 In his book, "My Life with the Saints," James Martin SJ shares his personal connection and stories related to particular saints or Saints. It is a very engaging and easy to read book. It is my favorites book written by him so far. I have recommended this book to others and given it as a gift.
He gives you just enough information to want to learn more, way more, about each of these amazing people, and what's more, you want to have the same type of relationships with the saints as he does.
I also found myself needing to stop and write down the names and authors of books that he was recommending about this saint or that saint. I might go so far as to say, "My Life with the Saint's" helped me appreciate the wonderful communion of saints available to us on our daily journey.