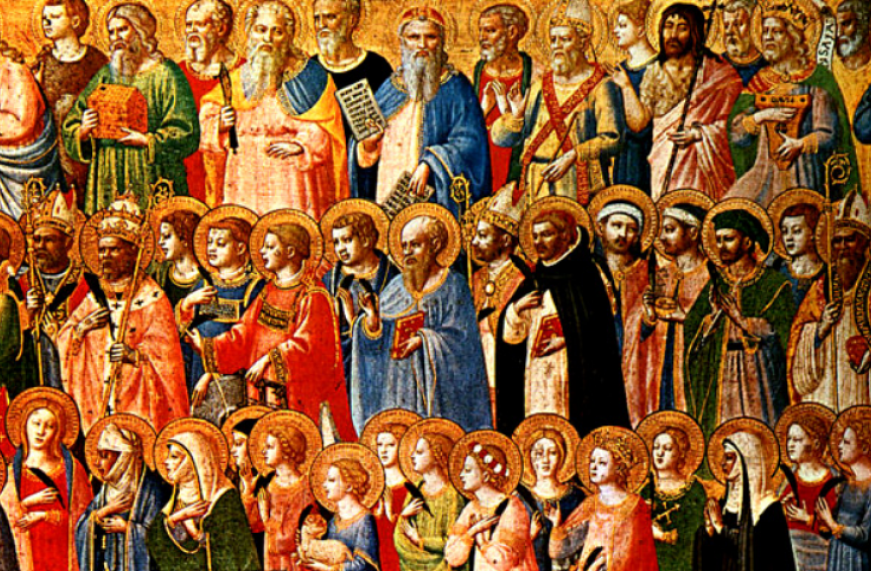 Over the past months, we have been doing reflections on the readings of the day. I found that when it was my turn to write, the day frequently fell on the feast day of a Saint. I always tried to include something about that Saint before getting into the reading or the reflection. I have to admit, I enjoyed finding out about each Saint. Their stories are rich in faith and inspiration. Often the story includes a change of heart and/or direction that changes ordinary sinners into extraordinary servants of God.
We are blessed to have so many Saints represented in the stained glass windows surrounding our church. We don't worship saints - we admire them for their witness and virtue. It's like our Catholic Hall of Fame. We keep pictures of our family members - even some who are no longer with us. We have images of saints to remind us of their testimony as to how Jesus Christ changed their lives.
People receiving the sacrament of Confirmation are still asked to adopt a new name, usually a saint or biblical character. It gives them another patron saint as protector and also a guide. We don't pray to the saints but we can ask the saints to pray with us and for us. We might ask our fellow Christians to pray with/for us. Why not ask those Christians already in heaven?
Saints are amazing examples of God's ability to transform the ordinary into the extraordinary. Saints are living examples of how God's love and grace are available to all who are willing to accept it. We are all called to be saints, and we have hundreds of examples to show us the way.