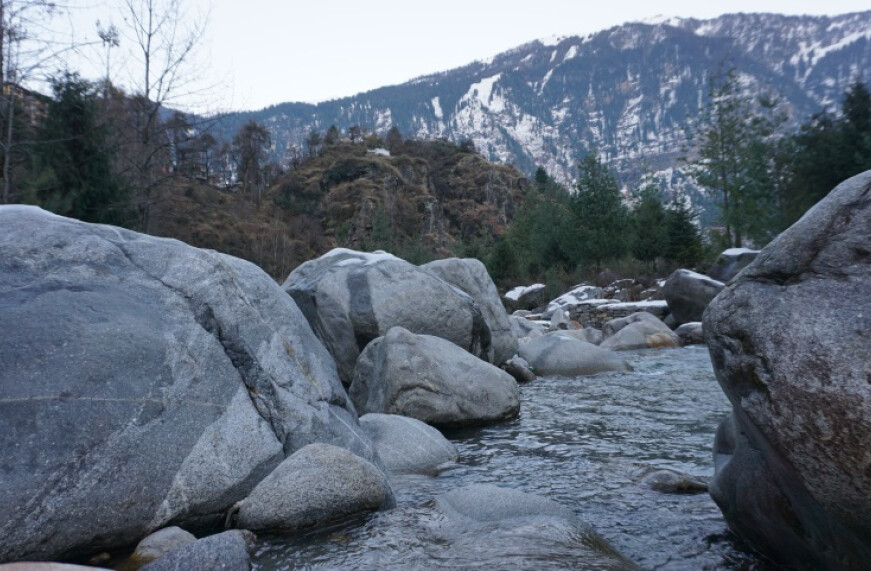 In 2014, my son went backpacking in Alaska. He had a satellite device that periodically sent me text messages saying, "Everything is fine in Alaska, wish you were here," and gave his location so I could follow his progress on a map.
The first evening of his hike I attended Cor Jesu at St. Robert where I turned off my phone. After Mass we went for a bite to eat. I got home about 11:00 PM and turned on my phone. To my horror, it said, "Something's gone wrong in Alaska, call for help." The message was an hour old and I felt like I had let him down by turning my phone off. My heart started to race.
I called and found a rescue party was on the way but It would be hours before we would know anything. I was terrified. My heart was pounding as I sat in front of my computer looking at the map of their hike. They had tried to cross the Teklanika River several times, but each time they returned to shore. What had gone wrong? Had someone been swept downstream? I tried to pray but I couldn't. My fears overcame my prayer and I returned to the computer screen.
Eventually, I realized there was nothing I could do, and I again tried to pray. My prayer was different this time. It wasn't just for the welfare of my son, it was also for strength and courage to deal with whatever I would have to deal with. Peace came over me, and I was actually able to sleep for a few hours.
When I awoke, I found out that a rescue party had found them and they were on their way out, but their condition was still unknown. A few more hours of waiting were in store for me, but now I had the strength and faith that God would be there for us no matter what the outcome.
That night, God taught me that faith can and will win out over fear. This is the lesson Job learns in the first reading today and the lesson the disciples learn, or are at least taught, in the Gospel. Jesus is always with us, just like he was in that boat, and so we need not fear. What he asks is for us to have faith and trust in him. That doesn't mean the result will always be what we are hoping for, but it does ensure that God will go with us each step of the way, providing all the strength, courage, and hope we will need to carry on. For me, the story ended happily, but I know had it not, God would have carried me through whatever had happened.