Living for the Lord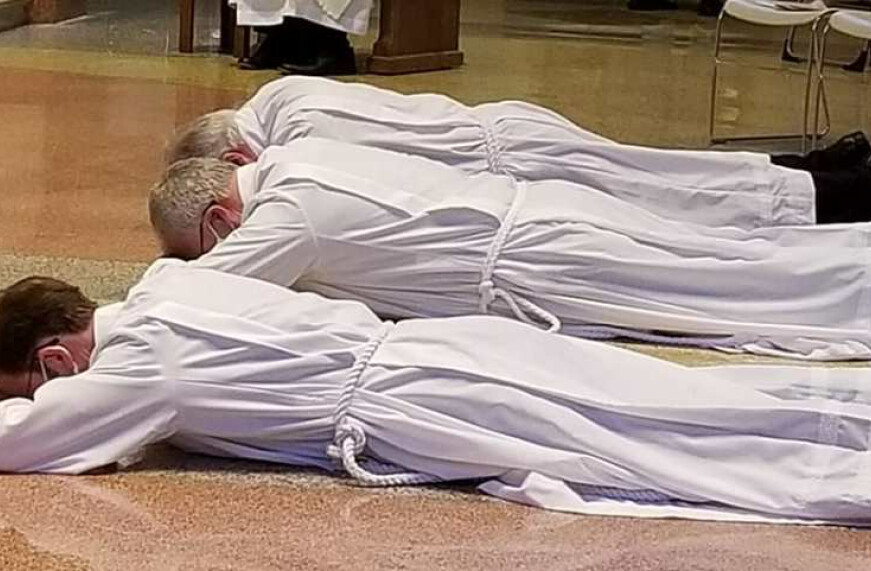 "None of us lives for oneself, and no one dies for oneself. For if we live, we live for the Lord, and we die for the Lord; so then whether we live or die, we are the Lord's."
I cannot think of a more fitting scriptural reading as we honor the diaconate gifts given to us in the ordination of Kurt Peot and the farewell to Deacon Jim Matthias. both are great gifts to us and our larger church. Before I go further, I ask you to keep both of them in your prayers. Which brings me to the idea of prayers themselves. We often are told to pray for one another, we pray for those who are sick in the community, we pray for the "poor souls" in purgatory, we pray for the unborn.
Prayer is our communication thread with God and all the community of saints. Recently, I have emphasized we must see the world with one eye on earth and one in heaven. It is the only way our fractured society will ever heal. With that in mind, we have those who specifically dedicated themselves to be examples of "living for the Lord." Let us remember that ordained deacons serve in a special way, as heralds of the gospel: to bring good news to the sick and poor, to preach words of life to our family of faith. When we join with them in prayer, we too are living for the Lord and with the Lord.
When a deacon is ordained, he is ordained to serve. What this means is that a deacon is willing to open his heart to those who he serves. This is a calling, this is a gift. We at St. Dominic Catholic Parish have been graced not only with many deacon vocations, but with men of extraordinary character and willingness to serve. May God bless our deacons and all deacons of our archdiocese.