Praying Together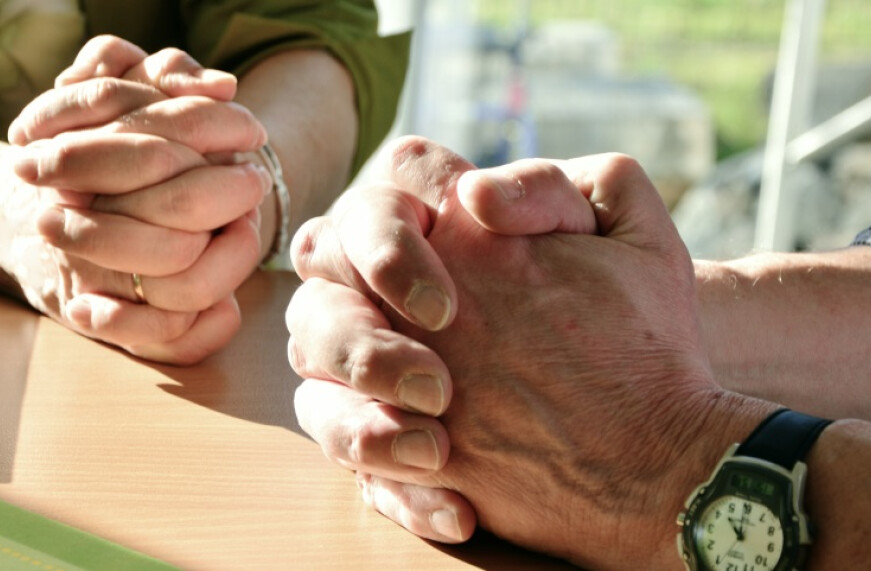 When you pray, do not be like the hypocrites, who love to stand and pray in the synagogues and on street corners so that others may see them… when you pray, go to your inner room, close the door, and pray to your Father in secret."

Like some of you, I have long held prayer as a private thing, to do by myself. Even Jesus goes off to pray by himself.
That is not what Jesus is saying in this passage. This passage is a reminder that we should not be going through the motions with our faith. Being superficial is what Jesus means by "so that others may see them."
We are not excused from praying or sharing our faith in public. We are called to be authentic in our relationship with Christ. Christ didn't shy away from performing miracles or even praying with others, and neither should we.
I cannot tell you how many times I have shared with someone something I have been struggling with, just to receive an anti-climactic "I'll pray for you." I was challenged three years ago to pray intentionally with others. I have seen the change it has made in my relationships. It can change your relationships too.