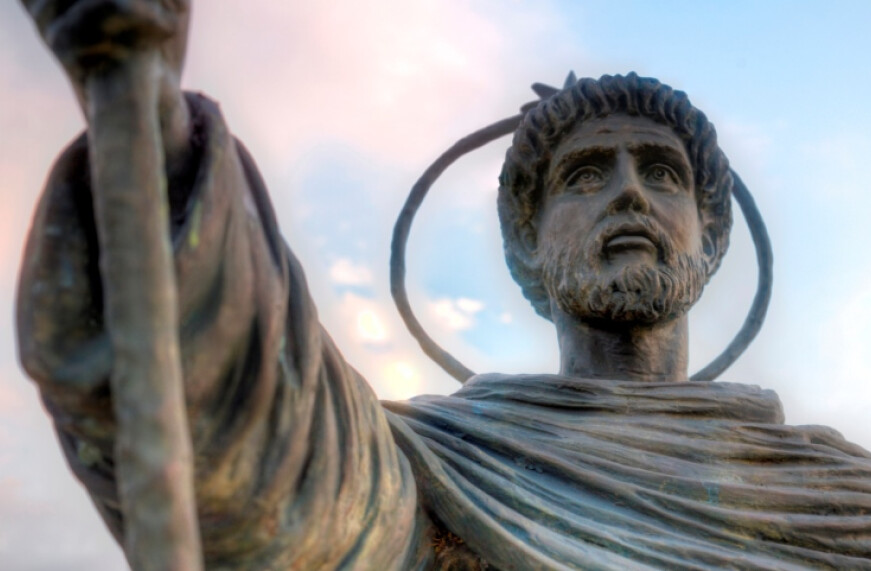 In 2021, we celebrate the 800th year in commemoration of the death of St. Dominic de Guzman, our parish patron.
St. Dominic lived during the same time as St. Francis of Assisi. They actually met each other in Rome. Where the followers of St. Francis emphasize charity and works of mercy, St. Dominic lamented the poor preparation priests had in defending the faith. He felt that through good preaching of Catholic principles, a strong faith could be established. This strong faith would help combat Catholic heresies which had surfaced in the church in the Middle Ages. Both St. Francis and St. Dominic began church reform from the bottom up. The Dominican order claims great teachers such as St. Thomas Aquinas, great mystics such as St Catherine of Sienna, St. Rose of Lima, patron saint of Latin America and the Philippines, and Bartolomé de Las Casas, who worked against oppression of the indigenous people being exploited by the Spanish in Central America. Even St. Ignatius, founder of the Society of Jesus (Jesuits), first turned towards God when, during his recuperation from injury, he became devoted to St. Dominic after reading a book by a Dominican friar.
Dominican spirituality consisted of four pillars: prayer - to allow ourselves the milieu to be open to God's word, study - which includes searching for understanding of truth, all to help our neighbor, preaching- taking the Word of God and incorporating its message into our everyday life, and community- to both embrace the diversity of gifts God gives, but also to muster strength and avoid discouragement. Our parish honors a great saint who in turn honors us with his legacy.