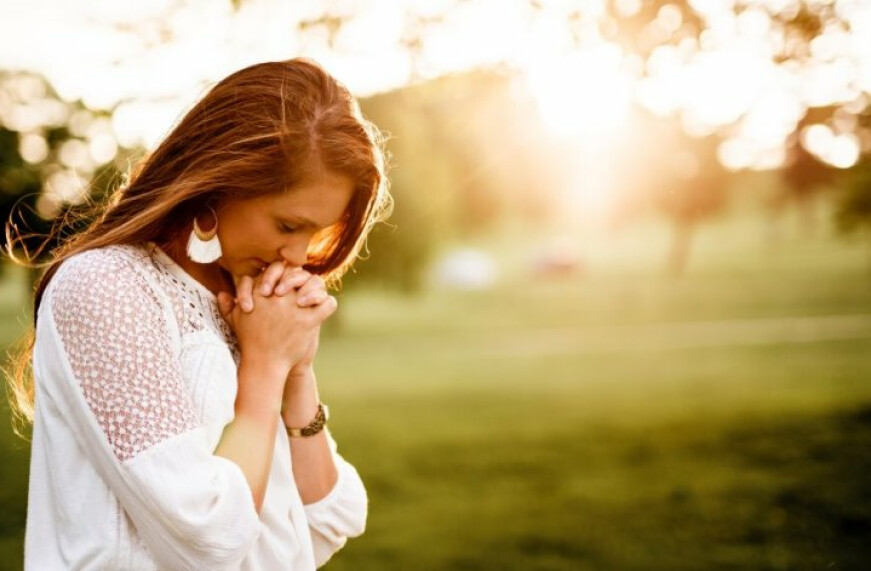 I remember learning to pray daily in college. At that time I was convinced I was the busiest person on the face of the planet. How could I possibly add prayer to my already maxed out schedule? I talked to God in bits and pieces throughout the day, wasn't that enough?
When talking to a spiritual mentor about this, her response to me was the following: "Imagine having a relationship with your boyfriend where you never actually sit down and have a real conversation, you just communicate by short little text messages here and there. What would the quality of your relationship be?" While that metaphor really spoke to me at the time, it means even more to me now that I am married. What if my husband and I didn't do our nightly debriefs? What if we just texted four or five times a day? What kind of relationship would we have? I can think to points in our marriage where our communication level declined and the tenor of our marriage went right down with it.
The same thing is true of our relationship with God. It is beautiful when we talk to God in little moments throughout the day. But as we know with any friend or partner, if we want to truly grow a life-giving relationship, we have to dedicate set-aside time every day to conversation. It is amazing the transformation that occurred in my own relationship with Jesus once I started making time for this daily conversation. It has been challenging making time for prayer since becoming a mother, but it has always been worth it. The quality of my relationship with God is so much greater when I am taking time every day to sit down and converse with him, even if just for the length of my first cup of coffee.
So how do we do this? First, I would recommend deciding what time of day would allow you to be most present. Are you a morning person or a night owl? Do you have a lunch break that you could use or the kids' naptime? Once you figure that out, I recommend putting it in your planner. Whatever you use for all your other daily appointments and tasks, add it there so you see it right away and can make sure to hold space for it. You will likely have to make some sacrifices to fit it in—getting up a little earlier or replacing another leisure activity. Finally, how much time? If you are not in the habit of praying every day, start with 5 minutes of dedicated, scheduled conversation with God and increase by 5 minutes a week until you hit your max capability. Typically, 30 minutes at a time is the sweet spot for most adults.
It will take time to develop this habit. Luckily we have the entire season of Lent! So your challenge for this week is to schedule in at least 5 minutes of daily, set aside, dedicated conversation with God. And remember, if you ever need help developing this habit, our staff is more than willing to help! Please do not hesitate to reach out to any one of us.