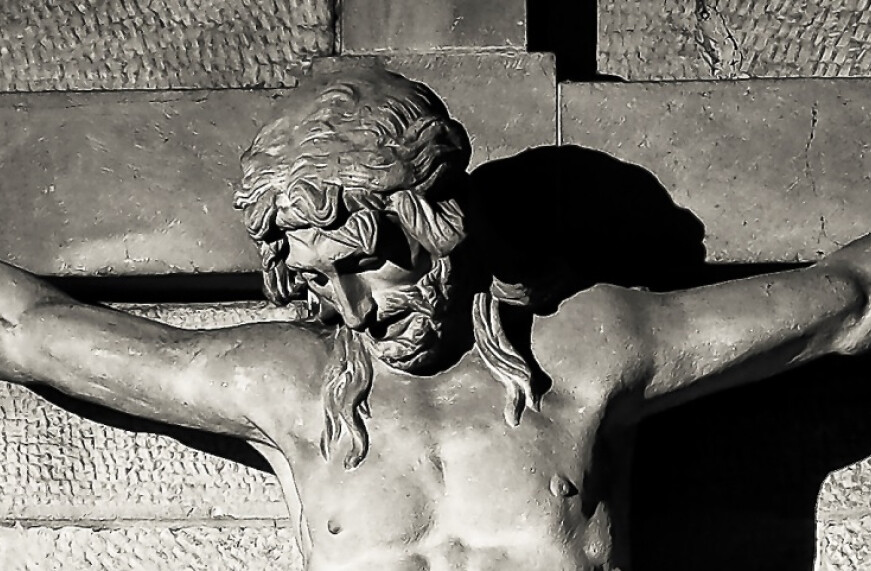 My mom went home to God a few weeks ago. On a Saturday night, she was moved from ICU to a hospital room. The room had a crucifix on a side wall, in a corner of an alcove. Mom informed (and that is the correct word) the staff that they would need to move the crucifix, as she needed Jesus front and center, in her sightline. She needed her Jesus. Over the next few days, I noticed mom gazing at the crucifix. She was talking with Jesus. This was repeated during home hospice, although the crucifix didn't need to be moved.
Where is your crucifix? I am not talking about the physical cross on your wall or around your neck. Rather, ask yourself, where is Jesus in my life? Is He stuck in a corner, only to be called upon when times are tough or is He front and center, in your sights each and every day, hour, and minute?
Jesus will always be "in" your corner.
This Lent, you can give up chocolate, or you can choose to strengthen your habit of talking with Jesus. Share your joys and challenges, your dreams and your fears. Speak with Him every day.
Get Jesus out of the corner. It is time to move YOUR crucifix.
Love you mom.