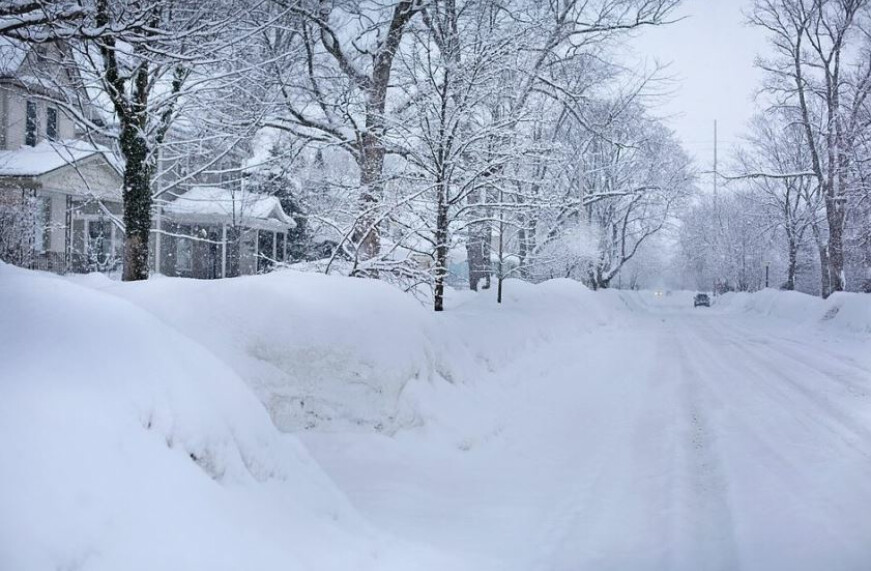 The walk from the church of my childhood to home was exactly thirteen minutes. In Illinois, because of the crowds, you don't count distances in miles, but by how long it takes to get there. I know it was thirteen minutes because we had to come home for lunch each school day and we had exactly forty-five minutes. That gave us nineteen minutes to eat. It also helped for the many times I attended Mass or served at Mass to know exactly when I would have to leave.
But there was this one night, this one late night when the walk was different - when it was magical, when it was a special night, when the walk home lasted forever—Christmas Eve, the first year I had returned from college. It was snowing as we left to go to the still then, Mass at midnight. The snow was eight inches deep by the end of Mass. I helped a few people clean off their cars before my two sisters and I headed home, the only brave souls of my large family that chose to attend. The streets were abandoned, so we walked down the middle of the road. The moon was full so the new snow shimmered like diamonds as we passed darkened houses. All was quiet. We three spontaneously began to sing the Christmas hymn which is now my favorite, O Holy Night, the stars are brightly shining, it is the night of our dear Savior's birth. We walked into a scene of joy and laughter as my relatives were all gathered around the table for the after midnight feast. It is what was done back then.

There was no more pleasant a Christmas Eve I remember, nor a more sacred and silent night. As you gather family for this feast of the Nativity of Our Lord, share with each other your favorite Christmas story, the time you really felt the presence of Jesus and really knew that God is watching over you.