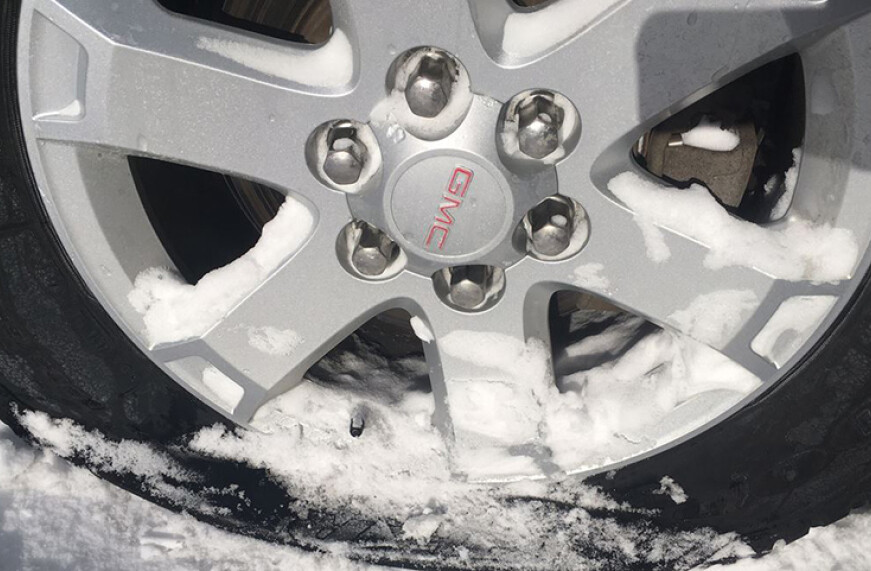 It was one of those frozen January nights that zaps a chill through every bone in your body. I was on my way home from work when I made a quick stop at the grocery store. My goal was to run in, grab some lunch items for the week, then head home to my waiting warm house. I dashed through the aisles, paid for my two bags of groceries, then ran to my car. As I started the engine, my auto-headlights popped on…and I immediately saw her.
She stood next the passenger side of her car, a jack in one hand and a tire iron in the other. She was staring at them both, hoping that they would magically reveal instructions on how to use them. Her right front tire was completely flat.
"You should help her," was the voice I heard in my head. I instantly responded with a litany of excuses: I don't have proper gloves, this jacket is really thin, I'm wearing dress shoes, I don't have a hat. I could have kept going, looking for any logical reason not to help this woman. But then I heard another voice in my head: "Do whatever he tells you." The words of Mary echoed in my brain.
I opened the door and jogged to the car. "Can I help you out?"
Together we discovered how the jack for this vehicle works, finding the notch under the body's frame to lift the car off the ground. I pried the lug nuts off the tire (after a lot of grunting and moaning). The whole episode took ten minutes. She thanked me with a warm (yet frozen) smile, and we both got into our cars and headed home. I replayed the whole episode in my mind as I drove:
She had told me that she didn't have anyone to call for help. She just moved to the area, didn't have AAA, and didn't even know who to call in the area for things like this. "I know that I should know how to change a tire…somehow I never got around to it. I just said a prayer and asked God to help me figure this out."
That's when I was called. And Mary helped me listen. I can list all the excuses in the world not to do something, but there is only one reason to actually do it.
"Do whatever he tells you."