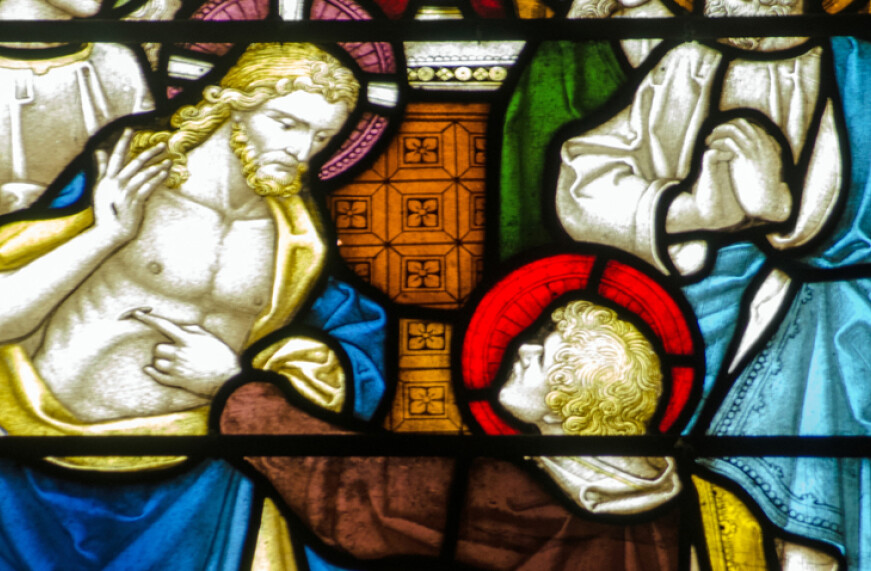 I love Doubting Thomas! He's one of my favorite saints, because he's just so relatable. We often use his title as a negative thing, perhaps calling someone a "Doubting Thomas." Really, he is just like you and me. Thomas put his heart and soul into Jesus, followed Him for three years, and gave away everything to be His disciple. Then what happened? Jesus was killed and laid dead in the tomb. Thomas's heart was shattered.
So many events happen in our lives that shatter our hearts and which cause us to put up walls to protect ourselves. Like if we burn our hand on a hot stove—we make sure to be more careful the next time. Thomas got burned once, so he was not going to blindly believe and get burned again. However, when Jesus appeared to him and showed Thomas his hands, feet, and side, what was his response? Thomas fell to the ground and cried out "My Lord and my God!" He simply believed.
Jesus says, blessed are those who believe and have not seen. True, we have not seen him like the disciples did in the upper room. However, we have seen the risen Jesus in many ways. In particular, we receive Jesus in the Eucharist. Every time Jesus is placed in our hands, we should be filled with joy and be reminded of just how much Jesus loves each one of us.