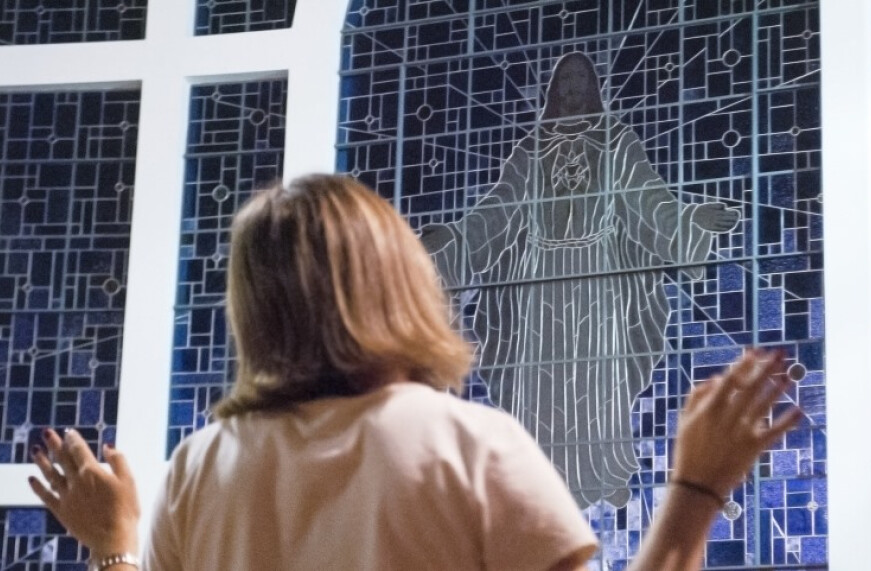 Sharing in the mission of Jesus is difficult; yet each one of us is called to do so. The notion of discipleship is a powerful one. To be a disciple means you strive to hold nothing back from your commitment to follow Jesus. Over the past year, my commitment to Christ was tested in major ways. I still struggle with many unanswered questions. In and through these difficult experiences I never said, "That's it God, I don't want to continue to try and be a disciple for you".
Why? I have come to know against all odds that God is alive. He is my hope, deliverer, Lord, Savior. I am thankful for all of my life experiences whether difficult or joyous. They helped to shape me into His disciple. Just recently, I was introduced to a song that has become my "discipleship" anthem. It was a great help to me when facing a tragedy in my family. It's called, "Raise a Hallelujah".
"I raise a hallelujah, in the presence of my enemies
I raise a hallelujah, louder than the unbelief
I raise a hallelujah, my weapon is a melody
I raise a hallelujah, Heaven comes to fight for me

I'm gonna sing, in the middle of the storm
Louder and louder, you're gonna hear my praises roar
Up from the ashes, hope will arise
Death is defeated, the King is alive!
I raise a hallelujah, with everything inside of me
I raise a hallelujah, I will watch the darkness flee
I raise a hallelujah, in the middle of the mystery
I raise a hallelujah, fear you lost your hold on me!"
Do you have a discipleship song? Share it with us.