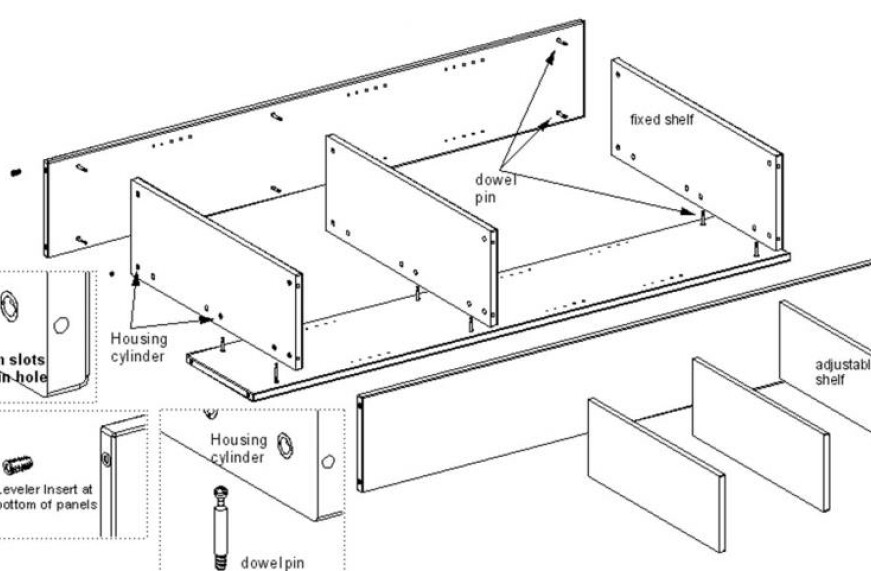 It was a black Brimnes wardrobe with 3 doors. It had a mirror mounted in the front and lots of shelves inside for storage. I was so excited to make my purchase at Ikea, deliver it to my house and prepare to put the entire wardrobe together. I opened the box, laid out all of the pieces and began the assembly process. Not too bad, I thought. I can look at the final photo and figure everything out. I mean, how tough could it be to put together?
Yeah, right. It took me three minutes to get confused. Was "A" a left side panel or right? Which screws was I supposed to use for the top? Did I attach the shelves first or last? I knew I was in over my head and reached for the instructions.
That made me think about how I assemble the days of my life. Am I simply laying out all my pieces and randomly trying to put things together? Do I know my priorities ? Do I know the steps I should follow to get things accomplished?
If only life came with instructions.
Ah…but they do. God has given us two simple instructions:
Love the Lord Your God with all your heart, all your soul, all your mind and all your strength.
Love your neighbor as yourself.
That's it. The instructions are clear and easy to understand…IF we take the time to read them. So often we think we can do everything on our own. I don't need God's help. I can figure this out on my own. I have all the answers.
But there always comes a moment when we realize that our lives are made up of lots of screws and lots of shelves, each with different uses. If we take the time to ask for help and follow God's instructions, there is no doubt that our lives will be built solid and strong.