We are the Knights!
We are the defenders of all that is sacred and true. We value our academics, our faith, and our commitment to one another in service and community. We strive to be courageous in our efforts and humble in our accomplishments. We honor history for it informs us, but embrace the present to prepare for the future. We have a legacy to uphold and a path to forge.
We are the Knights!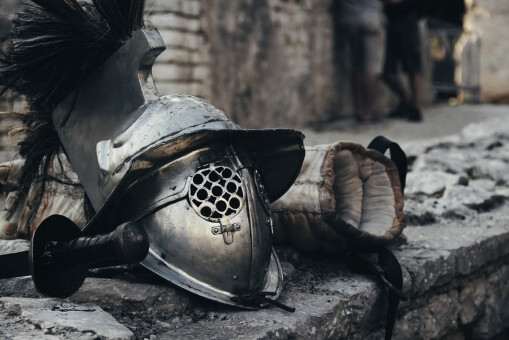 As a Knight for Christ, you become a member of the army that the Lord calls to Himself. You join others who have heard the call to arms and who have responded with their hearts to align themselves with Jesus Christ. As a Knight for Christ you put on the armor of God for protection and strength against temptations and evils that break the human spirit.
"... put on the armor of God, that you may be able to resist on the evil day and,, having done everything, to hold your ground. So stand fast with your loins girded in truth, clothed with righteousness as a breastplate, and your feet shod in readiness for the gospel of peace. In all circumstances, hold faith as a shield, to quench all the flaming arrows of the evil one. And take the helmet of salvation and the sword of the Spirit, which is the word of God. Ephesians 6:13-17
As a St. Dominic Knight, you live by a code. This code is much like code of chivalry employed under Emperor Charlemagne in the middle ages. Our Knights are loyal, brave, and true to the cause. A Knight is a defender of the faith by upholding virtue over vice, living a life in relationship with Jesus Christ, and doing all things for His greater glory.
Knight Code of Conduct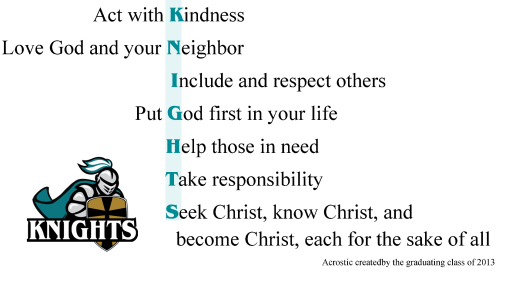 Our Battle Cry:
God is good - all the time! All the time - God is good!