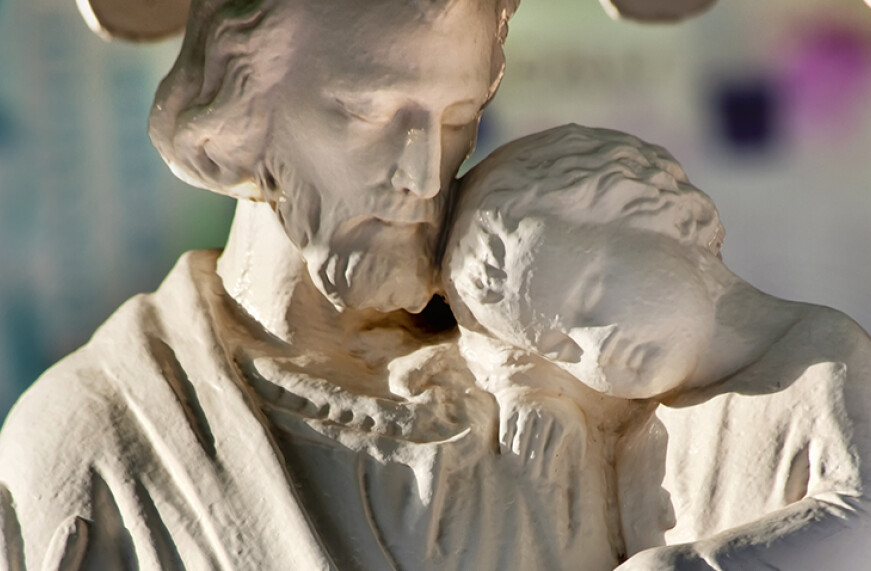 It dawned on me recently that we rarely ponder St. Joseph. If you think about it, this poor guy's life was flipped upside down. How troubling it must have been to learn that your betrothed was pregnant and not by you. The predicament they found themselves in was mutually disgraceful. His reputation and hers was being called into question. Mary said yes, but Joseph certainly didn't. That was, until he was touched by God.
If you recall the story, Joseph was planning to divorce Mary quietly so as not to bring attention to her or the situation. But, rather than respond in haste, even though he had a plan, he turned to prayer. As a response to his prayer, Joseph had a dream that told him not to be afraid, but to marry his betrothed. Joseph trusted in God. He married Mary quietly and followed the requirement to report to Bethlehem for the census. You know the rest of the story.
I often wonder if this whole experience helped Joseph love Mary more. Did it help him love God more? Did he understand who his son really was? Did he "get it"? I wish the gospel writers would have given us just a little bit more about this guy named Joseph, don't you?
I do know this, there is no better person I want to have intercede on my behalf when I need to gain trust in the Lord and His plan in order to be at peace.
St. Joseph, pray for us.
St. Joseph knew, when Mary became pregnant, that this child was not his child. He saw that she was pregnant but didn't know how. If he had gone to the high priest, she would have been stoned to death. Do you see the charity and thoughtfulness of St. Joseph? - St. Teresa of Calcutta