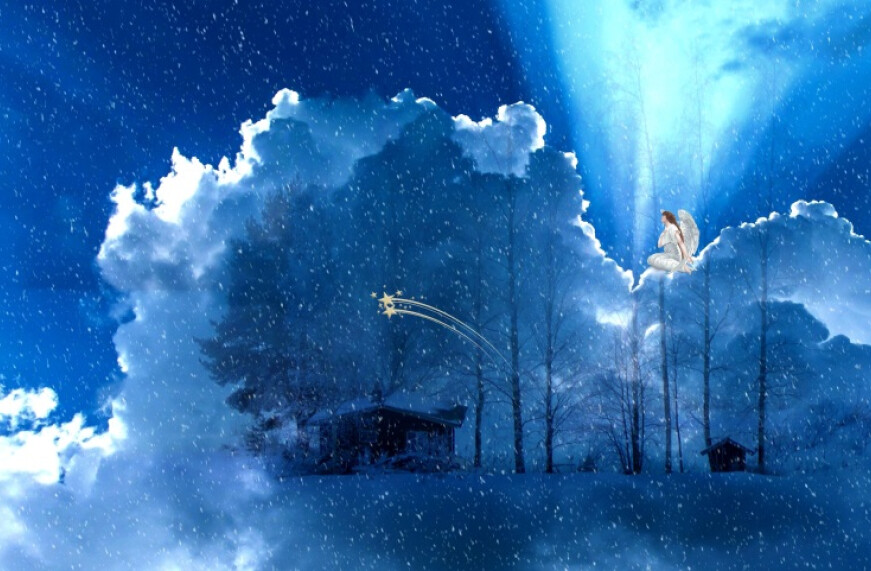 "Do not be afraid; for behold I proclaim to you good news of great joy that will be for all the people." No, I'm not talking about a vaccine for the COVID virus, I am quoting from the gospel of Luke as to the pronouncement by the angel to the shepherds. The angel heralding the birth of Jesus. But the words are good ones to remember and live by.
The birth of Jesus is good news. It is THE good news and no matter what we are feeling, the recalling of God made one of us means that as we and the world are living through these times, so is Jesus. Knowing it was God's choice to enter into the mess of humanity 2000 years ago, and still walks with us today, is the foundation of Advent and of joy.
It's not too late to stop and enter into the mystery of Christmas. It's not too late to find that joy which may have eluded you until the very moment you are reading this. Take this moment, right now, to ponder the reality of Jesus with us. What would it mean in your life and the life of your family if you lived each day, made each decision, knowing Jesus was at your side? Maybe, like the angel, you would become a herald of the Good News! Announcing the good news that God didn't come to praise those high up, but to elevate the lowly, to bring comfort to those in sorrow, to quell fear to those distressed. God started life as a small vulnerable infant. Remember, as God cared for the Holy Family, you are cared for and protected.
This year may seem like one in which everything is askew, that nothing is what it was, and yet, on Christmas Day we celebrate a certainty. On Christmas Day, we celebrate that God loved us so much that He sent his only Son to be with us, and with that the world is changed forever. This year, we may need to draw this mystery out a little more. We may need to work harder at pondering the meaning of the birth of Jesus. We may have need to search deeper for joy, but it is there and it is waiting. It is not too late. Start with repeating, "Glory to God in the highest and on earth peace to those on whom his favor rests." Have a blessed Christmas season.