Welcome to the St. Dominic Catholic School Counseling Program. St. Dominic is a character-based school where students not only learn the academic skills they need to succeed, but also the life skills needed to help them become happy, confident, and successful adults.
The counseling program offers opportunities for students to learn about themselves and others through weekly guidance lessons, school-wide character education programs, group counseling, and individual counseling.
Office Hours:
Monday and Friday: 7:45 am - 2:45 pm
Wednesday: 10:00 am - 2:00 pm
Newsletters
Resources
Summer Activity List
Kelso's Choices - Conflict Management for Children
Community Resource List
30+ Ways to Serve Others
St. Dominic Bullying Prevention & Response Plan
Booklist
Service Resources
Volunteer Match
Doing Good Together
Volunteer Milwaukee
Awards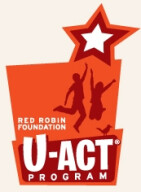 With the support of families, students, and staff, our school was the 2012 Red Robin Foundation U-ACT Champion School for establishing a "Kindness Team" that led monthly Kindness Challenges earning St. Dominic Catholic School a $7,500 grant.
U-ACT stands for Unbridled Acts, or random acts of kindness; a character building initiative specifically for elementary and middle schools with grades K-8.